ROSYAN BOOKKEEPING SERVICES
Your affordable Bookkeeping & Consultancy Services.
It's Time to Close Out the Year Powerfully. Here is Wishing all our Fans, Clients and Business Associates a Merry Christmas, Happy Holidays and a Successful Year 2023.
Remember to Gather your Documents and Ensure that all your Expenses are recorded according to the Correct Tax Deduction Categories.
Tax Season is Almost HERE and the Rush Season will soon Commence. It's important to start keep your Records now and avoid an Overwhelming Tax Season.
It may seem like a Daunting Task. However, Rosyan Bookkeeping Services , We can help you organize your Accounts and manage your Books Effectively.
Call, DM or Visit our Website for more Information.
#christmasgreetings , #happyholidays , #bookkeepingservices , #yearend , #financialservices , #taxseason , #savingmoney , #explorepage , #entrepreneur , #investing , #money , #investingtips , #taxtips , #christmastime, #bookkeeper , #accountant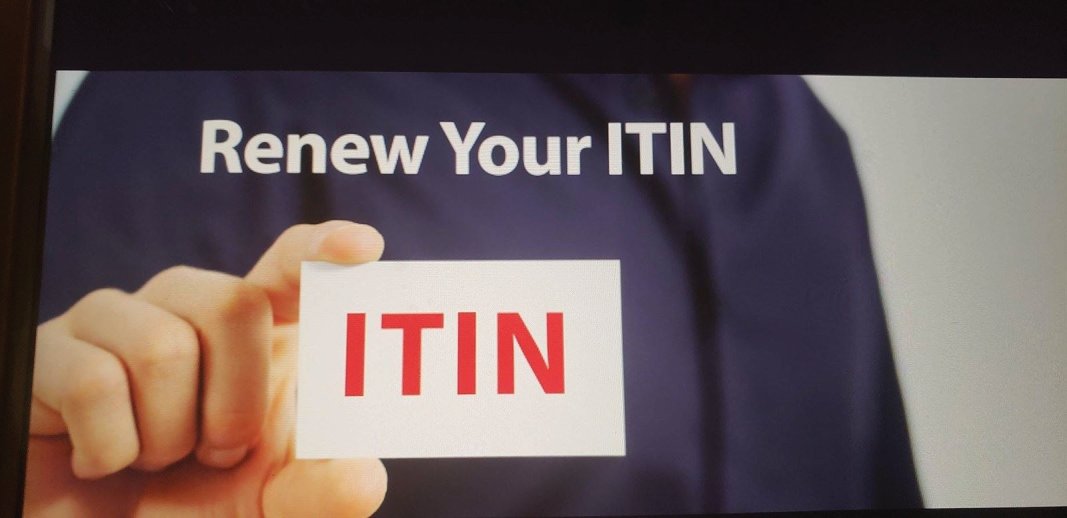 More than 2 Million Individual Tax Payer Identification Numbers( ITINs) are set to expire at the end of 2018.

* Tax Payers whose ITIN is expiring and needs to file a Tax Return in 2019 must submit a Renewal Application.

* ITINs that are affected are the ones with the middle digits 73,74,75, 76, 77, 81 or 82. ( For Example: 9NN-73-NNNN) needs to be renewed even if the Tax Payer has used it in the last 3 Years. 

*ITINS with middle digits of 70,71,72,78,79 or 80 have previously expired. Tax Payers with these ITINs can still renew at anytime.

* Acting Now to renew ITIN Numbers will help Taxpayers avoid delays, that could affect their Tax Filing and Refunds in 2019.

* As a Reminder, the IRS no longer accepts passports that do not have a Date of Entry into the US as a Stand Alone Identification Document for dependents from a country other than Canada, Mexico or dependents of US Military Personnel Overseas.

* The Dependents passports must have a Date of Entry Stamp, otherwise Additional Documents to prove US Residency will be required.

Read on and Be Enlightened. Feel Free to Share.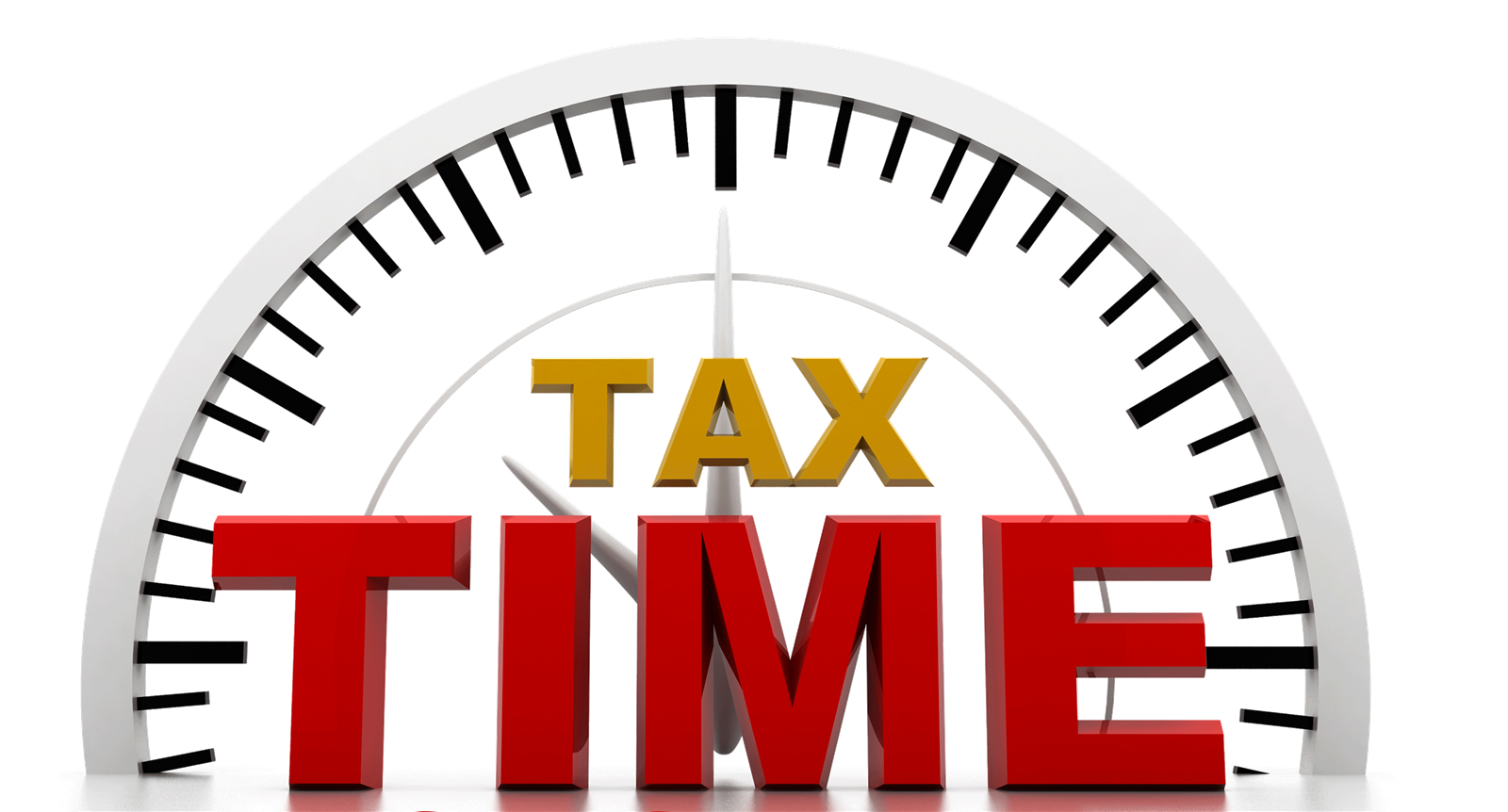 The IRS will begin accepting 2016 Returns and processing Paper Ones on January 23,2017. The Closer you are to the front of the line, the safer your refund will be. So What Do you Need to Do?
*Start collecting your Tax information- Your W-2s, Mortgage Interest Statements and 1099s as soon as it begins arriving in the Mail.
* Pull Together Receipts and Other Information on your itemized deductions as soon as possible.
* Once you have everything you need, Schedule Time with your Accountant, Bookkeeper, Enrolled Agent or Tax Preparer.
Need Extra Incentive?
Not Only will filing as soon as possible protect you from fraud, but you will also get your money back quickly. With the New IRS W-2 Filing Rule, Tax Payers claiming certain Tax Credits are expected to wait longer for their refunds.
Remember: Tax Returns are Due April 18th of this Year. Let the Tax Season Begin and Enjoy a Good Tax Filing Season.
If you're a Business Owner, Be sure to Draw a Big Red Circle around the date January 31, 2017, on your Calendar; This is the new Due Date for filing Forms W-2 with the Tax Authorities.
In an effort to combat Fraud, The Protecting Americans from Tax Hikes (PATH) Act of 2015 was passed by Congress and signed last December. 
With this New Act, Employers and Small Businesses have January 31st Filing Deadline to submit Forms W-2 and W-3 to the Social Security Administration (Whether you file using Paper Forms or electronically). This New Date also applies to certain Forms 1099-MISC reporting Non-Employee Compensation such as Payments to Independent Contractors.
Note: The January 31st Deadline for Employers to furnish Copies of Tax Forms to Employees remains Unchanged
.   
The New Law changes the Rules for extending time to file Forms W-2. Moving Forward, Only One 30 -Day Extension to file a W-2 is available and this extension is NOT AUTOMATIC.
If you, as an Employer need an extension, you must file
Form 8809,
 Application for Extension of Time to File Information Returns (Downloads as a PDF). This Form should be completed as soon as you know that an Extension is necessary, BUT NO Later than January 31.  
Due to the PATH Act Change, the New Law requires the IRS to delay Refunds for any return claiming either the Earned Income Tax Credit (EITC) or the Additional Child Tax Credit (ACTC) until February 15.  By Law, the IRS must hold the entire Refund, Not just the Portion related to the EITC or ACTC. The New Deadline, which has long been on the wish list for the IRS will make it easier to verify the legitimacy of Tax Returns and properly issue Refunds to Tax Payers.   
Many States have adopted this Federal Change for the New Deadline of January 31. The Only States 
NOT
 affected are Arizona, Arkansas, Kansas, Maine, Massachusetts, Michigan, Minnesota, Missouri, Montana, New Jersey, New Mexico, Oklahoma and West Virginia.  
WHAT ABOUT 1099-MISC?
The New January 31st Deadline also applies to Forms 1099-MISC Reporting Non- Employee Compensation such as Payments to Independent Contractors. 
If you are filing Form 1099-MISC and Reporting Amounts in Box 7: Nonemployee Compensation, then you will need to meet the New Filing Deadline of January 31st. 
Note: You must also furnish Copy B and Any Other Applicable Copies of Information Returns to your Contractors by January 31st.  
IMPACT ON EMPLOYERS:
It is important that Employers become adequately prepared to complete the Year End Tasks. This Means:
* Verifying Accuracy of Employee Information.
* Reporting/Submitting Any Year- End Adjustments as soon as possible.
* Reviewing Year- End Totals for any Discrepancies.  
PENALTIES
There are Penalties for Failure to File these Returns or Furnish Correct Statements and these Penalties are not Palatable.
The Penalties range from: 
$50/Return -   If Not More than 30 Days from New Date.
$100/Return - If After 31 Days Late - 6 Months.
$260/Return - If After 6 Months - Not Filing At All. 
 
However, If you need to make Corrections after sending your File to the Social Security Administration, you can do so by filing Form W-2C, Corrected Wage and Tax Statement. 
 
Finally, The IRS urges Tax Payers to still plan to file their returns as they normally would do, but prepare to exercise some patience. With these changes, you're bound to see some delays. The Refund Delay is an added way to help the IRS combat Tax Fraud by beefing up it's effort to authenticate Tax Payer Filings.
 
To keep disruptions to a minimum, the IRS wants us to get the word out about these Changes NOW. As Tax Season approaches, the IRS wants to be sure Employers, especially Smaller Businesses, are aware of these New Deadlines. 
 
At Rosyan Bookkeeping Services, We are committed to helping you with your W-2s,
W-3s and 1099 Filings, as well as furnishing you with helpful information regarding your Tax Filings. 
 
Call Us on 202.422.4586 and We would Gladly Assist You. 
The Warmer Weather has finally arrived; soon it will be summer. Most Business Owners let down their guard, let go on Vacations and have Fun. Coincidentally, it's also a time that Online Scammers and Hackers get active and keep their eyes looking for Accounts to hack and tamper the unfortunate company Account Holders.

Our Discussion today focuses on an area that is passionate to my heart. As a matter of fact, I look forward to a day, that every company will be devoid of fraud. Technology has given fraudsters an edge in recent years, and we see a lot of fraudulent activities and online attacks on most Business Account. There are majority of fraudsters out there that are using the basic scams to de-fraud merchants, because there are too many Businesses that are not doing anything to stop them.

The Purpose of this Write-up is to provide information on the various types of Account Frauds that exist and how to prevent these online fraudulent attacks on your Business. The Online Frauds are as follows:

 1) Morphing Fraud (Repeat Offenders): This is common in online customer sales businesses. The Fraudster hits a Single Merchant, multiple times using slightly different data points each time; A Multiple Purchase is made from your Business site within a short time frame with a number of different credit cards. In this Case, All of the Goods will be going to the same location, but all of the other data may change between purchases.

2) Skimming:This is where the Debit/Credit Card Numbers are being accessed in common places like Restaurants, Bars, Hotels, ATMs and Airports. The Fraudsters place fake devices in these locations or sites, where an accomplice or entire staff unknowingly swipes each credit card that is entered. Afterwards, these Numbers are collected and sold.

3) Debit Card Fraud: This occurs when a criminal gains access to your debit card number, to make unauthorized purchases and/or withdraws from your Account. When your Debit Card is used fraudulently, the money is missing from your account instantly. Recently, We had a case of client, whose Company Account was continuously charged an unauthorized amount for 6 months, and the Client innocently thought the charges were for services, he had signed up for, until his account was reviewed and he found out that they were fraudulent online transactions.

4) Identity Fraud: A Case of Identity Theft is being reported every 19 Seconds since  the Year 2001; It occurs when someone's personal information is stolen and a credit card account is opened in the victim's name, without their permission , and charges are made to these account. It is worthy to note that identity fraud does not necessarily occur, when a credit card is simply stolen.  

Having looked at the most common types of Online Fraud, We have listed below the steps to prevent your account from being attacked.

             Avoiding Online Fraud:
Cultivate a Habit of Reviewing your Statements: Every Business Owner should regularly check their Bank Statements, Credit Card/PayPal Statements, and keep a lookout for any strange activity. If anything seems out of place, contact customer service immediately and ensure that nothing is wrong. This is how we saved a Client thousands of dollars, which hitherto had been deducted continuously for 6 months from his Business Account.
Maintaining a Good Bookkeeping System: When we maintain a good Bookkeeping Record, We are able to quickly detect any fraudulent and suspicious activities, and get them resolved immediately. This also helps us to save on unauthorized expenditures, as well as increasing revenue on the bottom line.
Use Separate Email Accounts: This is an important email security tip that seems like a hassle but can prove worthwhile in the long run. It is advisable to have more than one Business Email Account, through which you can log on to your financial information. For many of us, Our Businesses are the gateway to other online accounts. If a company is hacked and someone gains access to your inbox, they are one step closer to everything else.
Use Multiple Payment Methods: It is better to split your funds between multiple sources; this can help protect you against losing everything at once. For instance, if you purchase eBay Goods with PayPal and EBay is hacked, only your PayPal Account is at risk. This is not necessarily a catch-all solution, since if you have one credit card, you don't really have a choice but to use that particular card. But, it's a general rule to diversify whenever possible.

Don't Save Personal Information: It is best to avoid storing your personal details, like card Numbers on Bill Payment Services. Everyone believes that it's a stress to put it in the information, every time you want to make a payment, but it's also safer.
Protect your Computers: Use Firewalls, Anti-virus and Anti-Spyware Software on your computers and keep them updated regularly.
Beware of Unsecured WI-Fi Hot Spots: As Individuals and Business Owners, We should be discreet about opening our Bank and other secure information websites in public places. The connections used in these places are mostly insecure. It's fine to check weather, social media but not Bank Accounts and statements in public places, not even when we are using our Hot Spots.
Use a Strong Password: This will prevent hackers from right-guessing your password. It is an obvious fact, that Humans get password-lazy, so they re-use their password and use them for multiple accounts. Don't Re-Use your passwords. Most importantly, Passwords are your first line of defense. It is a strong way to protect yourself.
        Finally, it is worthy to note that the most effective way to prevent fraud is to be proactive in the design of your strategy.  It is really scary to consider the damages.

What Strategy have you put in Place to prevent your Personal and Business Account from being attacked? Think about this and Act Immediately. If you need help with setting up a Fraud Resistance Accounting and Bookkeeping Strategy, we are just a Call away. We would love to hear from you.
 It's the month of April and We're counting down to the final days of Tax Time. Have you filed your Taxes yet? Do you know that you have a few days left, to file your Taxes?  Here are some quick ideas, to help you organize and get your documents ready for Tax Filing:
Organize All your Income Statements - Get all your W-2s, 1099s , 1098s and 1095- A's( I spoke about this document in my earlier blog). Make a Checklist to ensure that none of these document is missing.
Organize your Auto Log - You have to ensure that, you have all the necessary logs to support your Business miles, moving miles, medical miles and charitable miles driven by you in the Year 2014.Gather all the logs and ensure that they are all added up together and totaled.

Coordinate your Deductions - If you and someone else share a dependent, you will need to confirm, that you are both on the same page, as to who will claim the dependent. This is true for Single Tax Payers, Divorced Taxpayers, Taxpayers with elderly parents/Grandparents, and Parents with Older Children.

Review all other Financial Information - Review other parts of your financial life for possible organization and updates. This includes Insurance, Investments, Legal Documents, Safety Plans, Identity Theft Protection , Credit Scores, Retirement Planning, Retuirement Account Contributions and your Home's Annual Budget.
Collect all your Receipts and Sort them - You can make use of your previous year's Tax Return, and begin to gather and sort your necessary Tax Records. Sort your Tax Records to match the items on your Tax Return.
Review and Update your Withholdings - Make a Quick Review of your W-2 and decide if now is the time to have your Employer update your withholding amounts. A second check might be needed, after you file your Taxes.
       Here is a list of the common Tax Records, that we all need to have, for an effective Tax Filing:
             1. Informational Tax Forms( W-2, 1099, 1098, 1095-A, Plus Others) that disclose Wages, Interest Income, Dividends and Capital Gain/Loss Activity.
             2.  Other Forms, that disclose Possible Income ( Jury Duty, Unemployment, IRA    Distributions and Similar Items).
            3.   Business K-1 Forms

            4.  Bank and Investment Statements

            5.  Mortgage Interest Statements.

           6. Business Expenses.

           7. Property Tax Statements.

          8.  Mileage Logs for Business, Moving, Medical and Charitable Giving.

          9.  Medical, Dental and Vision Expenses.

         10. Tuition Paid Statements.

         11. Records of Any Asset Purchases and Sales.

         12.  Health Insurance Records( Including Medicare and Medicaid).

         13. Charitable Receipts and Documentation.

        14. Social Security Records.

        15. Credit Card Statements.

        16. Records of Any Out of State Purchases, that may require Sales Tax.

        17. Records of Any Estimated Tax Payments.

        18.  Contribution Records

        19. Educational Expenses( Including Student Loan Interest Expenses).

        20. Casualty and Theft Loss Documentation.

        21.  Moving Expenses.

       22.  Home Sales Records.
    If you are not sure whether any of your Documents are important for Tax Purposes, Retain the Documentation. It is better to save unnecessary documentation , than regret that you did not present the document to support your Tax Deductions.
   If you need assistance in organizing your Documents and getting them ready for Tax Purposes, as well as setting up your record keeping system, so that you don't miss any Tax Deductions, Feel Free to call us on 202.422.4586 to help you out.

   You will be glad you did.
The Holidays are here and it's time to ensure that we have some cash tucked somewhere for the Holiday Shopping, Gifts, Christmas Parties, as well as Year-end Savings.
In our last Newsletter, we uncovered the myth of profits, and learnt that, understanding how transactions occur in our business and its effect on our financial statement is key to managing our profits. Please feel free to refer to our last newsletter for the full details. This Month, We will be looking at 5 strategies of turning our Profits into "Cash":
1 ) Cash is King:
Every company experiences an increase or decrease in Cash availability at any given period; the basic key to turning your profit into "Cash" is what you do, when you have made a Great Sale and received Payments from a Business Windfall. This should be the period to have a Savings or Cash reserve Account, whereby you can set aside a certain percentage of this revenue and discipline yourself, not to meddle with the account. This is called effective Cash Management, and it takes a lot of discipline, but if taken seriously, you will achieve great results.
2) Plug your Cash Leaks:
A lot of Business Owners are surprised about the waste, inefficiency and unchecked spending of precious Cash that should have remained in their Bank Account, if they have been managed effectively. As a Business Owner, it's possible to have been a culprit of any of these acts:
How many times have you paid overtime, because of poor scheduling practices or slow work performances?
How many times have you purchased unwanted Goods/Items for your inventory, without taking a stock count of what you have?
How often have you incurred unnecessary Bank Charges, overdraft item payments, late fees and finance charges?
It's time to take a forensic trip down your Profit & Loss Statement and try to justify every expense line item, I assure ,you there will be a 5 % more profit ,just waiting to find its way to your bottom line.
3) Take Ownership of your Business Account:
A lot of Business owners tend to mingle their personal expenses with their Business Account. Once you indulge in this practice, your financial reports are contaminated and become pretty worthless, especially when it comes to decision making. It's better to take ownership of your Business Account and maintain it, as a separate "entity" from your personal account. This will help you manage your cash flow better, and hence you will able to pay yourself appropriately. After all, this is the reward of being a savvy business owner.
4) Avoid taking on too much Debt:
Too much debt sucks the financial life out of a company. In our last Newsletter, we learnt how Principal Loan payments occur on the Balance Sheet and are funded by your profit; Imagine what happens when your company is overburdened with debt, Chances are that you will use your Cash flow to continually offset the debts, and this causes your company to be cash starved.
The only way to eliminate debt is to put yourself and your company on a 
"strict debt reduction diet". 
If possible, Stop adding further debt to your company; otherwise have a strategy on how to pay off the debt, if you MUST take on further debts.
5) Have a Budget:
A Budget is a blue print of an estimation of revenues and expenses for a given period in the future. A Budget gives financial direction. A Budget keeps you on track and helps you to manage your cash flow. Preparing a Budget makes you disciplined and faithful to keeping your profits. This is the best time to prepare a Budget for your Business towards the upcoming year.
As we approach the New Year, Why don't you try out these practices and watch your Cash flow grow. You will be surprised at how a few dollars will add up in your Bank Account.
Do you need help with creating your Budget for the upcoming year? Are you experiencing problems with recognizing your expense line items and don't understand how your Cash flow operates? Why don't you give us a Call, We will be glad to help you out.
Happy Holidays.
  -Understanding the Myth of Profits.
  As a Business Owner, Have you ever wondered why you cannot seem to get hold of your profit? Most Business Owners ask the question....." I see that I made a Net Profit of $XXX, but where is it? ".We have been looking at the topic of profit making, and this topic is a great mystery in Businesses.
  We agree that making Profit is a good thing and a negative profit (Loss) is not a good one; however, the mind game begins when there is profit, but no money in the Checking account. Do you also wonder why you don't go out of Business, when your Profit & Loss Statement keeps showing a negative profit (Loss)?
  The Answer is simple: PROFIT IS NOT CASH.
  The most important fact to remember about Profit is that, Profit has no connection to how much Cash is in the bank. A Profit and Loss Statement shows the movement of transactions, which occur in your Business for any given period (monthly), and the total net effect of these transactions constitute the balance that you see on your reports.
   An Example is when you enter a Business transaction, and an invoice amount of $3,000 is created in your Books, your Profit and Loss Statement shows the Sale and Resulting Net Profit, but there is NO CASH, until the invoice is paid; this money remains in your Account, only for a period of time, because when you pay your vendors or make your Bill Payments/Loan Payments, the money is being used up.
  Let's take a Loan Payment as another example; Most Business Owners forget that only the interest portion of a Loan Payment appears on a Profit & Loss Statement, while the Principal portion of the transaction occurs on the Balance Sheet. In this case, another portion of profit has been used to pay the principal.
  In conclusion, It's not Magic...........It's just having a basic understanding of how transactions occur in your Business and its effect on your Profit & Loss Statement, as well as your Balance Sheet. The Ultimate Goal is to make better financial decisions. However, take Note, You can be profitable and still be broke (Did I hear someone scream?). Turning Profit into Cash is the secret to managing your Net Profit Balances.
   Our Next Newsletter will feature, how you can turn your Profits into Cash; if you need help with understanding your financial reports, why don't you give us a call? We would be glad to help you. 
Setting up the Right Accounting System for your Business.

Every Business needs a good Business Accounting System to increase their Business' chance for success. When Starting a Business, the first focus should be on building systems and processes, that allow us to accurately capture as much data as possible, from the setup process; It is important to remember that this process helps us to learn about our businesses and enhances our decision making, as well as giving us a better idea, of what is going on in our Business.

This Month, we will be looking at the processes of setting up the right business accounting system for our Organization. Below are some points to consider, when setting up your Business Accounting System:
Maintain Separate Books: When Starting a Business, the first thing to do, is to set up a Separate Bank Account for your Business, as well as a Business Debit/Credit Card. This helps to properly distinguish your personal expenses from your Business expenses, and enhances accurate tax deductions during tax periods. In addition, IRS Auditors are always quick to disallow expenses, when your Business Expenses are mingled with personal expenses.  
Types of Business Entity: It is important to choose the right legal and tax entity for your Business. For Tax Purposes, Sole Proprietors use a 1040 Schedule C to report their activity, while other Business entities flow their profits into their individual tax return, through a Schedule K-1. The C-Corporations require separate tax returns, without a flow- through of the profits into the personal tax returns. Every Business Owner needs to think carefully about getting the right business entity, so that you will not have unpleasant surprises during tax periods.
Cash versus Accrual: These are the two approved methods of Accounting. The Cash Method is based on recording payments, immediately they are made, and revenues are recorded, when they are received. The Accrual Method is the method , whereby transactions are reported , when there is an established obligation. For a transaction to occur, this means that Income should be recognized before its receipt, and expenses are charged, before the Bill Payments. The Accrual Method of Accounting is actually the preferred method for most Businesses, especially for Tax Purposes.
Sub-Ledgers: Most Businesses recognize the need to organize their business transactions into accounting groups. These Groups use their own reporting system, known as " Sub-Ledgers", and they fall into these categories:
Accounts Receivables - Money Others Owe You.
Accounts Payables - Money, that you owe your Vendors
Sales - Revenue & Money, that you receive
Fixed Assets - Assets & Properties that your Business Owns.
Inventory - Goods & Materials that your Business holds for the purpose of Resale.
  Bookkeeping Setup: Maintaining the Books is the most important part of your Business Account Setup, and is required by Law. Your Bookkeeping System incorporates all the above mentioned points, to create usable information, which enables you to see how your Business is doing and make wise decisions. There are various Bookkeeping Tools, to help you maintain your accounting records. Examples are Microsoft Excel, QuickBooks, Sage ,Xero; but the most preferred tool is QuickBooks, because it syncs with your Bank account and updates your records regularly, and this helps ,you stay on top of your account.
     You need to spend time in setting up the right Accounting system for your Business, if you want your Business, to be successful. We know that it is easy to get caught up in all the administrative tasks and will suggest that you ask for help
 
Do you have the right Accounting System for your Business? It's not too late to set up a good system for you, why don't you give us a Call to help you out.

Remember: You are increasing your Business chance for Success, when you make your Account Setup, a priority.
 It's already the eighth month of the Year, We are gradually getting to the end of the year, and soon it will be time for Year End Reports. In our last Newsletter, We discussed the concept of Cash Flow and how it affects our Business Operations; this month, we will be looking at tips to manage our Business Cash Flow.

  Being in Business for yourself is like being an Air traffic controller, especially in the area of cash flow management ; You can imagine trying to control 100 Airplanes landing simultaneously on two runways; this can be an upheaval task, but we regularly see clients line up their monthly bills, their projected income, business projects and business expenses and try to combine all these activities, at the same time, trying to ensure a steady cash flow into the business; you can imagine, the projected outcome, if all these activities are not properly coordinated.

  Cash Flow is the heartbeat of every Business, and if a Business does not have the cash on hand to pay their vendors, they will definitely run into problems. The main Cash Flow Problem, that Business Owners face is as a result of Lack of Creative Cash Management. Below are some Tips to overcome the Ups and Downs of Cash Flow Problems in your Businesses:

1) Always Schedule All Payments: Most Business Owners line up their monthly bills, compile them, sit down and issue all the checks and set up Bill Payments at once; but the trick is to have a " Holding Pattern". It is advisable to schedule each payment, in order to get to your vendors in a timely landing, without affecting other Cash Flow activities. 
  Every Business has Three (3) tiers of Checks Disbursements Groupings:        
a) Must Pay Group- These are payments that can hurt you, either in cost or ability to operate your business, if they are not paid. These include items like Taxes, Rents, Payroll and Service Charges.
b) Important to Pay Group - These are payments, that have a reasonable grace period, and if not paid, a financial penalty can be incurred, as a result of Nonpayment. These include Utility Bills , Credit Card Payments and Insurance Payments .
c) Flexible Payment Plan Group - Suppliers, Vendors and Wholesalers, that supply most Small Businesses are the best sources of flexible credit financing. Most of them will continue to work with you, if you arrange a regular payment plan with them.
Tip #1: Try to schedule Payment Dates, into the Three (3) tiers of Checks Disbursements groupings and issue check/Bill payments accordingly.
2)  Make Payments on your Revenue, not on uncollected Sales : I am sure, that none of us will want to land a plane, hoping that the runway is beneath us in the fog bank, as also Business owners, it is not advisable to make projected payments on uncollected revenue. You may wander, what happens to Credit Facilities, Guess What, Most Credit Facilities still have a timeline for payment.
Tip #2: Always prepare your Cash Flow Statement and financial reports, and review them periodically, to have a full knowledge of your Cash Flow.
3)  Do not use Payroll Taxes to float your Business Operations: Studies have shown that most Business Owners use the Tax liabilities, collected during payroll, to float their businesses, rather than remitting the payments to the appropriate Tax Authorities. They don't realize that they spend more in potential penalties, fees , interests, time and aggravation, if they engage in this act. Tax Liabilities grow, if they are not remitted at the appropriate timing.
 Tip #3: Try to discipline yourself to deposit the payroll tax money collected, into a Separate Bank Account, until you are ready to remit the payments.
4)  Establish Relationships with your Credit Provider: It is very important for every business owner to plan for a rainy day. Having a great relationship with a vendor, that gives you a credit facility, avoids cash flow storms, which might bring in a sense of desperation or lack of control. 
Tip #4: If you work with a quality company, that provides working capital or credit facility, stick with them and build a relationship, once they know your credit worthiness, they will be there to help you quickly, in times of need.
 5)  Invest in a Good Bookkeeping/ Accounting Service: It is important for Business Owners to have a grasp of their cash flow and understand the effect on their business growth. A Good Bookkeeping service is invaluable to your business, particularly in preparing your monthly financial reports and cash flow statements, which will help you, see how your Business is doing as well as maintaining your Business Cash flow. 
 Tip #5: Rather than worry about how to prepare your company financials and your cash Flow Statements, as well as trying to figure out, the amount of Payroll taxes to pay; let the professionals handle it.
  Understanding and Managing Cash flow has been a challenge for many Business owners, but with the application of these tips, it is possible to grow your Business to a greater level , and also have enough funds for other activities, that will bring more revenue into your Business.   
  Please feel free to contact us on 202-422-4586, if you will need further help on how to manage your Business Cash flow and financial Reports. We will love to help you. Remember: The best time to take control of your Cash Flow is RIGHT NOW.
/