ROSYAN BOOKKEEPING SERVICES
Your affordable Bookkeeping & Consultancy Services.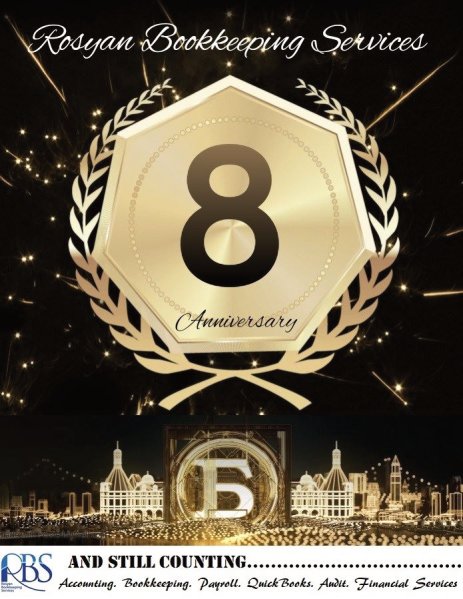 Congratulations to Rosyan Bookkeeping Services
  Today marks 8 Years of Our Company.
   Birthed from a Labor & Delivery Room
   Became a Reality at the Birth of a Third Child
   Became liberated from the High Costs of Child Care Expenses.
   Became a Business Support to many Businesses.
   Became an Employer of Labor
   Became a QuickBooks Training Center
   Became a Bedrock to Many Homes and Families.
   Became a Leading Example to Youths and College Interns.
   Became a Support to Non-Profits.
   Became a Successful Business.
   Became Hope to our Clients.
   Breaking through the Pandemic
   And Coming out Stronger......................
  To Many More Years of Business Success.
  Congratulations. 
  We are grateful to all our Clients, Colleagues and Friends. Thank you for all your Support.
 Thank you for standing with us through the Years. We know, these are unprecedented times and there are a lot of challenges during these Period, but we want you to know, that we will get through this together and come out stronger.
 Don't hesitate to call, if you need a Supportive Ear. We are a Call and a Click away. Together, we will celebrate and get through this. 
 We love and appreciate you.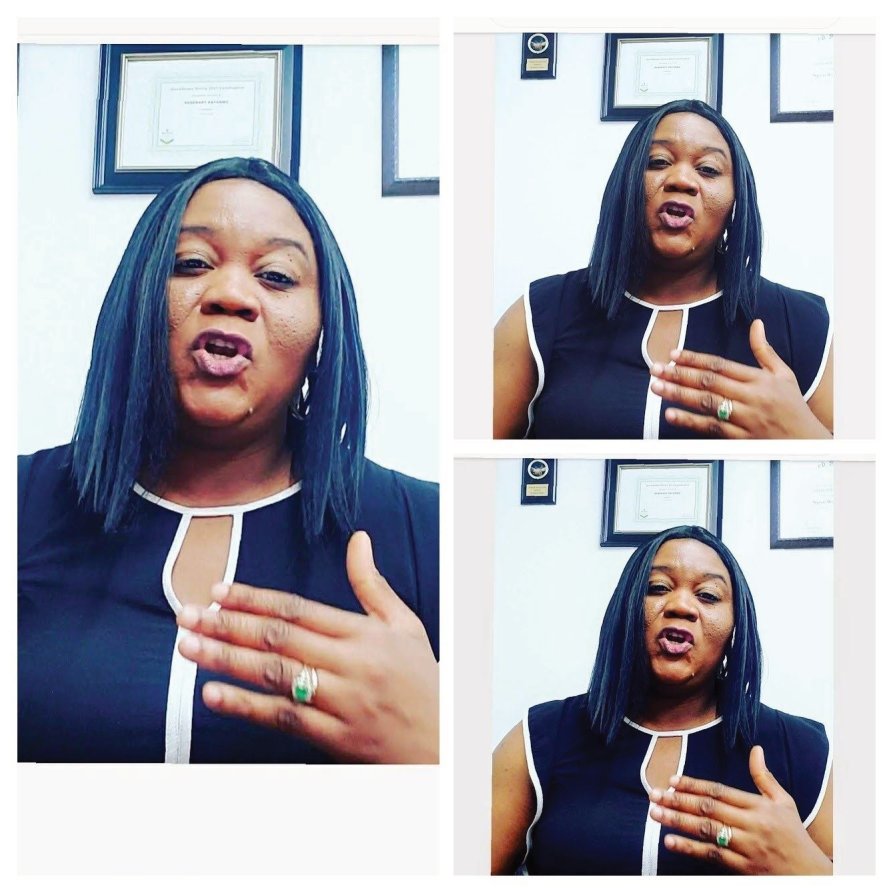 We are aware that these are unprecedented Times and there are a lot of challenges during these Period. We are encouraging you to rise above this Situation and remain confident, that you will come out Stronger, Bigger and Better off. 
   President Trump just signed off a $2 Trillion Relief Bill, which will come in form of Stimulus Checks to offer Assistance to Millions of American Household, affected by the Corona Virus Pandemic. We are aware that most of us have Questions  and we want to enlighten you more about, what in this for us.
   The Following are the Basic Things to know about the Stimulus Checks:
 Your Eligibility for the Stimulus Check is based on your 2019 Tax Returns as well as your Adjusted Gross Income. If you are yet to file your 2019 Taxes, the IRS will use the 2018 Taxes to determine your Eligibility. The IRS will only use your 2018 Tax Returns, if you have not filed your 2019 Tax Returns. 
You must have a Valid Social Security Number to be eligible for this Check. People with  ITIN Numbers and Tax ID Numbers will not be issued Checks.     
The Check Values are based on 3 Plans Income Qualification: 
SINGLE TAX FILERS - The Adjusted Gross Income Qualification is $75,000 or Less. This Category will get a $1,200 Stimulus Check.     
HEAD OF HOUSEHOLD FILERS - The Adjusted Gross Income Qualification is $112,500 or Less. This Category will get a $1,200 Stimulus Check.
MARRIED FILING JOINTLY - The Adjusted Gross Income Qualification is $150,000 or Less. This Category will get a $2,400 Stimulus Check.        
       It is important to note that if the Income Exceeds the threshold, the Amount will be reduced on a Sliding Scale. 
For Each Dependent/Child, that is Under the Age of 17 Years and Below, you will get an Additional $500 Check, for each Child. Please Note, that this is as long, as the Child/Dependent was stated in the Tax Returns, at the time of Filing. 
If a Parent claims the Dependent/Child as a Dependent and this Child/Dependent files their own Taxes, the Parent will not get the Additional $500 Stimulus Check.       
The IRS will send the Payment to the Bank Account Information, that you have on File. 
If you did not indicate a Bank Account  nor used a Direct Deposit Method for your Tax Refunds, the IRS will mail the Check to the Address on File. 
In the Event, that you have moved from the Address on File, you need to File a Form 8822 with the IRS. This is a Change of Address Form to update your Address with the IRS.
The IRS will not withhold your Stimulus Check, if you are owing Taxes, the only clause is, if you are backed up on your Child Support Payment. You may have to call the Agency, in charge to make Payments and settlement, so that you are assured of getting your Full Stimulus Check Payment. 
The Earlier you file your Taxes, the Earlier you are assured of getting your Stimulus Check.      
        We are available to help you with all the Questions, that you may have , regarding the Stimulus Check as well as any other Question on the Stimulus Package. We are also available to assist you virtually. Call us on 202-422-4586 to set up an Appointment.
      It is always our Pleasure to Help you. 

  IRS Begins Accepting Tax Returns on Monday, January 28th 2019.
  It's Official; Tax Payers should not worry about their Refund Status being affected by any Happenings within the Government.

  It is also important to note that Monday, April 15, 2019 still remains the Individual Filing Deadline for the majority of the Country, though the Deadline in Maine and Massachusetts is April 17 due to the Emancipation Day Holiday.

     Important Points to Note:
The First Refunds will go out in the First Week of February and Many Refunds will be paid by Mid- to Late February.

The IRS expects about 90 Percent of the Tax Refunds to be filed electronically. Choosing E-File and Direct Deposit remains the fastest and safest way to file an accurate Income Tax Return and Receive a Refund.

The Form 1040 has been re-designed for the Tax Year 2018. The Revised Form consolidates Forms 1040, 1040A and 1040- EZ into one Form, that All Individual Tax Payers will use to file their 2018 Federal Income Tax Return.
  We are Here to Help you with Organizing your Documents and Getting all your Business Expenses correctly and accurately deducted. This will help to reduce your Tax Liability.

 Keep Checking for Weekly Updates and Important Information, regarding your Tax Filing.

  Let the Tax Season Begin ......................................................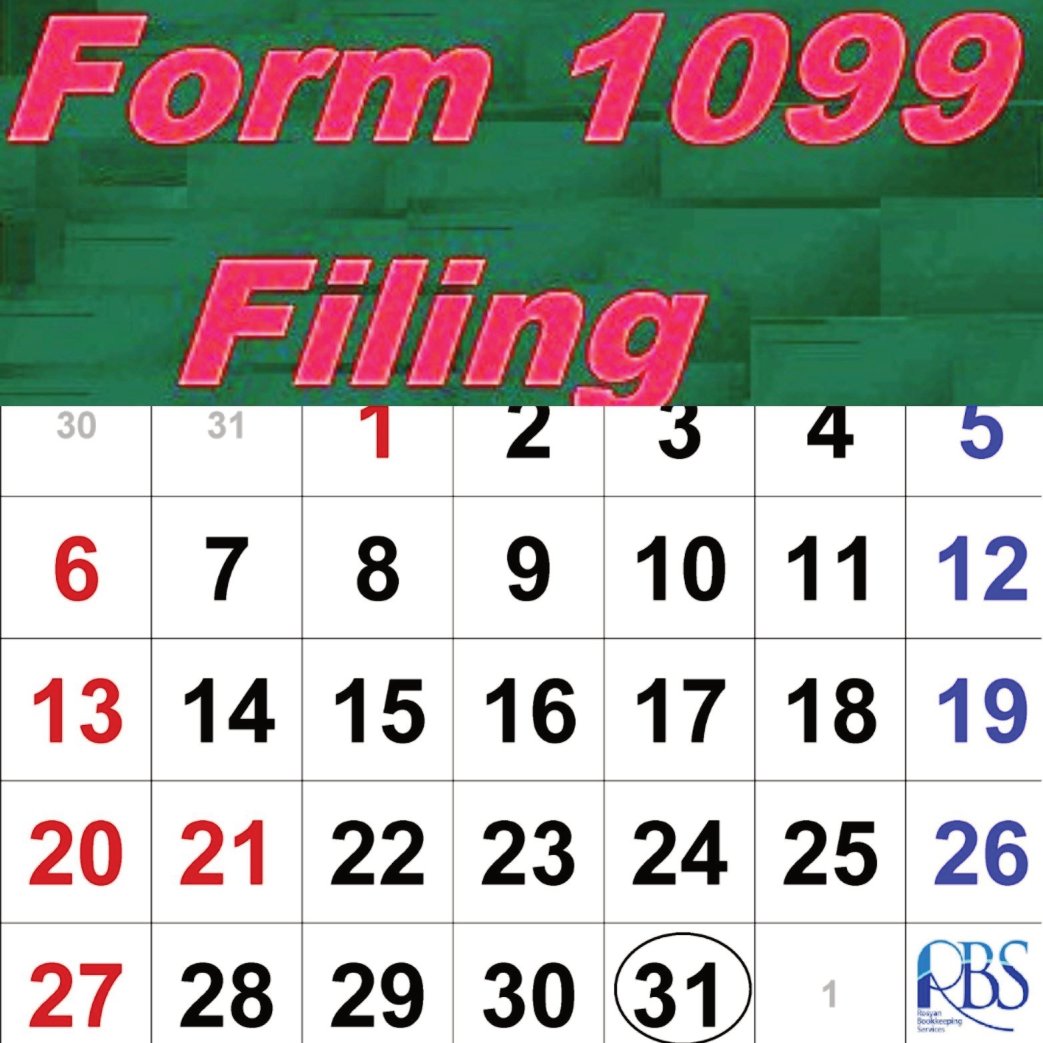 W-2 AND FORM 1099 FILING DEADLINE IS JANUARY 31ST 2019; Employers & Business Owners Take Note. 
Happy New Year. This is to remind All Business Owners/ Employers that the Deadline for filing W-2 and Form 1099 Tax Report with the IRS is January 31st, 2019. This means that you need to ensure that your Employees and 1099 Contractors receive and review their W-2 and 1099s before January 31st, 2019.
It is important to remember that this Act is from The Protecting Americans from Tax Hikes (PATH) Act of 2015 that was passed by Congress in 2015 and became effective since 2016. We had published a Detailed Article on this - 
https://www.linkedin.com/…/new-w-2-deadline-2017-business-…/
By this New Act, Employers and Small Businesses have January 31st Filing Deadline to submit Forms W-2 and W-3 to the Social Security Administration (Whether you file using Paper Forms or electronically). This New Date also applies to certain Forms 1099-MISC reporting Non-Employee Compensation such as Payments to Independent Contractors. As a Result of this, the filing deadline for filing W-2s and 1099 forms (including Form 1099-MISC) is Every January 31st. 
Note to Employers: It is important that Employers become adequately prepared to complete the Year-End Tasks. This means: 
• Ensuring that All Independent Contractors fill out a Correct and Updated Form W-9.
• Verifying Accuracy of Employee Information.
• Reporting/Submitting Any Year-End Adjustments as soon as possible.
• Reviewing Year-End Totals for any Discrepancies. There are penalties for Failure to file these Returns or Furnish Correct Statements and these Penalties are not palatable. 

The Penalty amounts are reflected below:
• $50/Return –   If you file after 30 Days of the Due Date.
• $100/Return – If you file more than 30 days after the Due Date.
• $260/Return – If you do not file corrections or Do not file Required Forms. 
 At Rosyan Bookkeeping Services, We are committed to helping you with your W-2s, W-3s and 1099 Filings, as well as furnishing you with helpful information regarding your Tax Filings.

Feel Free to Call and Let us know how we can help you.

At the Just Concluded Intuit QuickBooks ProAdvisor Training. It was a Pleasure reconnecting with other QuickBooks ProAdvisors & Trainers - Heather Satterley & Michelle Long. 
At Rosyan Bookkeeping Services, We are always striving to do better and go higher; Learning New Skills to continually provide Excellent Services to our Clients and Fans. 
QuickBooks ProAdvisor

Rosemary Anyanwu

Training in Session.

Snapshot with Satterley Heather

QuickBooks ProAdvisor & Trainer.

Snapshot with Michelle Long

QuickBooks ProAdvisor & Trainer

Cross Section of QuickBooks Pro Advisors.

We are Great at what we do.

Training in Session.

Great Refreshing Experience.
It was a pleasure offering Quickbooks Training Services to the finance Team of RCCG Mercy Court, Towson, MD.  Great Pastor, Great Receptivity, Great People. When you have a great team, Training is a Breeze. 
#quickbooks, #quickbookstraining, #quickbookstrainer, #quickbooksproadvisor, #quickbooksspecialist, #bookkeepingservices.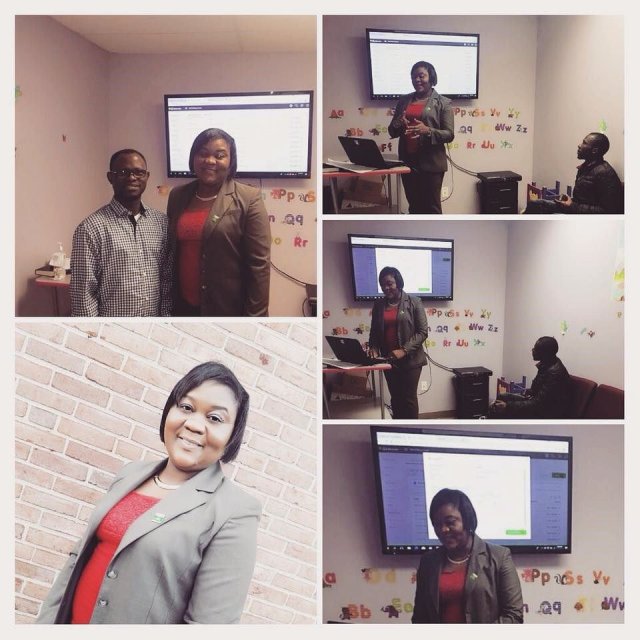 It's unbelievable to hear that People forget to claim the expenses incurred on their Credit Card during their Tax Filing; We have noticed that many Business Owners neglect to include their Credit Card Activities, which qualify for Business Deductions. This is due to Ignorance and lack of knowledge in knowing how to input this in their Accounting Software. 
Don't be left out. Do the Right Thing. Don't leave out money on the Table. Claim your Deductions and you will be better off for it. 
The Warmer Weather has finally arrived; soon it will be summer. Most Business Owners let down their guard, let go on Vacations and have Fun. Coincidentally, it's also a time that Online Scammers and Hackers get active and keep their eyes looking for Accounts to hack and tamper the unfortunate company Account Holders.

Our Discussion today focuses on an area that is passionate to my heart. As a matter of fact, I look forward to a day, that every company will be devoid of fraud. Technology has given fraudsters an edge in recent years, and we see a lot of fraudulent activities and online attacks on most Business Account. There are majority of fraudsters out there that are using the basic scams to de-fraud merchants, because there are too many Businesses that are not doing anything to stop them.

The Purpose of this Write-up is to provide information on the various types of Account Frauds that exist and how to prevent these online fraudulent attacks on your Business. The Online Frauds are as follows:

 1) Morphing Fraud (Repeat Offenders): This is common in online customer sales businesses. The Fraudster hits a Single Merchant, multiple times using slightly different data points each time; A Multiple Purchase is made from your Business site within a short time frame with a number of different credit cards. In this Case, All of the Goods will be going to the same location, but all of the other data may change between purchases.

2) Skimming:This is where the Debit/Credit Card Numbers are being accessed in common places like Restaurants, Bars, Hotels, ATMs and Airports. The Fraudsters place fake devices in these locations or sites, where an accomplice or entire staff unknowingly swipes each credit card that is entered. Afterwards, these Numbers are collected and sold.

3) Debit Card Fraud: This occurs when a criminal gains access to your debit card number, to make unauthorized purchases and/or withdraws from your Account. When your Debit Card is used fraudulently, the money is missing from your account instantly. Recently, We had a case of client, whose Company Account was continuously charged an unauthorized amount for 6 months, and the Client innocently thought the charges were for services, he had signed up for, until his account was reviewed and he found out that they were fraudulent online transactions.

4) Identity Fraud: A Case of Identity Theft is being reported every 19 Seconds since  the Year 2001; It occurs when someone's personal information is stolen and a credit card account is opened in the victim's name, without their permission , and charges are made to these account. It is worthy to note that identity fraud does not necessarily occur, when a credit card is simply stolen.  

Having looked at the most common types of Online Fraud, We have listed below the steps to prevent your account from being attacked.

             Avoiding Online Fraud:
Cultivate a Habit of Reviewing your Statements: Every Business Owner should regularly check their Bank Statements, Credit Card/PayPal Statements, and keep a lookout for any strange activity. If anything seems out of place, contact customer service immediately and ensure that nothing is wrong. This is how we saved a Client thousands of dollars, which hitherto had been deducted continuously for 6 months from his Business Account.
Maintaining a Good Bookkeeping System: When we maintain a good Bookkeeping Record, We are able to quickly detect any fraudulent and suspicious activities, and get them resolved immediately. This also helps us to save on unauthorized expenditures, as well as increasing revenue on the bottom line.
Use Separate Email Accounts: This is an important email security tip that seems like a hassle but can prove worthwhile in the long run. It is advisable to have more than one Business Email Account, through which you can log on to your financial information. For many of us, Our Businesses are the gateway to other online accounts. If a company is hacked and someone gains access to your inbox, they are one step closer to everything else.
Use Multiple Payment Methods: It is better to split your funds between multiple sources; this can help protect you against losing everything at once. For instance, if you purchase eBay Goods with PayPal and EBay is hacked, only your PayPal Account is at risk. This is not necessarily a catch-all solution, since if you have one credit card, you don't really have a choice but to use that particular card. But, it's a general rule to diversify whenever possible.

Don't Save Personal Information: It is best to avoid storing your personal details, like card Numbers on Bill Payment Services. Everyone believes that it's a stress to put it in the information, every time you want to make a payment, but it's also safer.
Protect your Computers: Use Firewalls, Anti-virus and Anti-Spyware Software on your computers and keep them updated regularly.
Beware of Unsecured WI-Fi Hot Spots: As Individuals and Business Owners, We should be discreet about opening our Bank and other secure information websites in public places. The connections used in these places are mostly insecure. It's fine to check weather, social media but not Bank Accounts and statements in public places, not even when we are using our Hot Spots.
Use a Strong Password: This will prevent hackers from right-guessing your password. It is an obvious fact, that Humans get password-lazy, so they re-use their password and use them for multiple accounts. Don't Re-Use your passwords. Most importantly, Passwords are your first line of defense. It is a strong way to protect yourself.
        Finally, it is worthy to note that the most effective way to prevent fraud is to be proactive in the design of your strategy.  It is really scary to consider the damages.

What Strategy have you put in Place to prevent your Personal and Business Account from being attacked? Think about this and Act Immediately. If you need help with setting up a Fraud Resistance Accounting and Bookkeeping Strategy, we are just a Call away. We would love to hear from you.
  Profitability is a key driver of financial success in business. The goal of every Business owner should be to make profit and improve their business to make it better.
  If you were having a discussion, one year from today, and looking over your financials, Will you be happy with your financial progress? This question should propel you to take action, about what you expect your profit to be for the year.
  Profit is like a car,that must be driven; it does not drive itself; for you to get a projected profit, you have to be on top of your profit expectations. I have listed some questions, which should stimulate you to focus on an expected profit, as the year is coming to an end:
What do you expect your profit (taxable income) to be for this year?
Is this level of profitability above-average for your industry?
What percent of revenues does your profit represent?
Is your expected profit up or down from last year?
How much of your profit will be converted into cash this year?
  As you go through these questions, you're painting a picture of what your financial success should look like, and this will lead you to action, for an end result. Having a picture requires taking action to actualize your projected expectations. These steps below will help you achieve your financial profit picture, feel free to put them into practice and see the transformation, it brings to your business:
  1)  Have a Target Goal: You need to have a financial goal for your business at the beginning of every year. The Goal can be broken into monthly, quarterly and semi-annual financial targets. It is advisable and easier to have a monthly target.
 2) Monitor your Progress: Once you set your financial goals, you will need to monitor your progress, against your target every month. You can only monitor your progress by examining your monthly financial reports (Profit & Loss/ Balance Sheet Reports). If you have not been preparing your report, this should be a good time to start.
3)  Adjust: At the end of every month, you need to review your target goal against your actual results (financial reports), and decide if you need to make changes, in your business, to achieve your targets. The changes can be in form of reducing an expense category to putting a plan in place for faster accounts receivables process.
 This is the secret to creating your financial success for your business. I challenge you to put these into action and watch your business achieve your desired projected profit.
 Do you need help with interpreting your financial reports? Perhaps you are yet to prepare your financial reports for the year, and don't have an idea of your actual profit; Call us NOW for further consultation and Assistance.
 We will be glad to help you.
Setting up the Right Accounting System for your Business.

Every Business needs a good Business Accounting System to increase their Business' chance for success. When Starting a Business, the first focus should be on building systems and processes, that allow us to accurately capture as much data as possible, from the setup process; It is important to remember that this process helps us to learn about our businesses and enhances our decision making, as well as giving us a better idea, of what is going on in our Business.

This Month, we will be looking at the processes of setting up the right business accounting system for our Organization. Below are some points to consider, when setting up your Business Accounting System:
Maintain Separate Books: When Starting a Business, the first thing to do, is to set up a Separate Bank Account for your Business, as well as a Business Debit/Credit Card. This helps to properly distinguish your personal expenses from your Business expenses, and enhances accurate tax deductions during tax periods. In addition, IRS Auditors are always quick to disallow expenses, when your Business Expenses are mingled with personal expenses.  
Types of Business Entity: It is important to choose the right legal and tax entity for your Business. For Tax Purposes, Sole Proprietors use a 1040 Schedule C to report their activity, while other Business entities flow their profits into their individual tax return, through a Schedule K-1. The C-Corporations require separate tax returns, without a flow- through of the profits into the personal tax returns. Every Business Owner needs to think carefully about getting the right business entity, so that you will not have unpleasant surprises during tax periods.
Cash versus Accrual: These are the two approved methods of Accounting. The Cash Method is based on recording payments, immediately they are made, and revenues are recorded, when they are received. The Accrual Method is the method , whereby transactions are reported , when there is an established obligation. For a transaction to occur, this means that Income should be recognized before its receipt, and expenses are charged, before the Bill Payments. The Accrual Method of Accounting is actually the preferred method for most Businesses, especially for Tax Purposes.
Sub-Ledgers: Most Businesses recognize the need to organize their business transactions into accounting groups. These Groups use their own reporting system, known as " Sub-Ledgers", and they fall into these categories:
Accounts Receivables - Money Others Owe You.
Accounts Payables - Money, that you owe your Vendors
Sales - Revenue & Money, that you receive
Fixed Assets - Assets & Properties that your Business Owns.
Inventory - Goods & Materials that your Business holds for the purpose of Resale.
  Bookkeeping Setup: Maintaining the Books is the most important part of your Business Account Setup, and is required by Law. Your Bookkeeping System incorporates all the above mentioned points, to create usable information, which enables you to see how your Business is doing and make wise decisions. There are various Bookkeeping Tools, to help you maintain your accounting records. Examples are Microsoft Excel, QuickBooks, Sage ,Xero; but the most preferred tool is QuickBooks, because it syncs with your Bank account and updates your records regularly, and this helps ,you stay on top of your account.
     You need to spend time in setting up the right Accounting system for your Business, if you want your Business, to be successful. We know that it is easy to get caught up in all the administrative tasks and will suggest that you ask for help
 
Do you have the right Accounting System for your Business? It's not too late to set up a good system for you, why don't you give us a Call to help you out.

Remember: You are increasing your Business chance for Success, when you make your Account Setup, a priority.
/