ROSYAN BOOKKEEPING SERVICES
Your affordable Bookkeeping & Consultancy Services.
All you Need to Know about the Paycheck Protection Program (PPP) and Economic Injury Disaster Loan  (EIDL).
The Trump administration announced a $349 Billion Relief Package for small businesses that are being impacted by the effects of the coronavirus. Many are having to close their doors to prevent the spread of the virus. This situation, in turn, has led to companies having to reduce the hours of workers or even let them go altogether. 
The Relief Package Program is a Part of the Coronavirus Aid Relief and Economic Security (CARES) offered in Government - backed Forgivable Loans to help Small Businesses continue paying payroll costs and certain operating expenses.
If you're a Business Owner, these are Two (2) Main Options, that are available for Small Businesses and Non- Profits to obtain financial support during the coronavirus outbreak. They are:
        CARES Paycheck Protection Program (PPP) 
                                 And 
      Economic Injury Disaster Loan Program (EIDL)   
  Paycheck Protection Program (PPP) Loan:
  The Paycheck Protection Program (PPP) Loan is dedicated to guarantee Businesses, the loans they need to cover 8 Weeks of Payroll Expenses, along with some Utility and Rent Costs, as well as Payments of Interest on any Mortgage Obligation. Businesses will have to maintain Payroll fully for the Next 3 Months. It is important to note that the Loans can be fully forgiven, if the Businesses keep employees on Payroll or re-hire them by June 30th. 
         Important Facts about PPP:
To Apply for this Loan, Businesses can request 2.5 times their Average Monthly Payroll Costs. The Average Costs is based on the Total Payroll Costs for the Year 2019. 
 Organizations can apply for the Paycheck Protection Program (PPP) by calling their Banks and Other Lenders directly after completing the Form/Link below on the SBA Website:
 The Paycheck Protection Program (PPP) Loan is forgivable, depending on whether Businesses lay off workers and how they use the Money. 
 Repayment of Loans are deferred for 6 Months, with an Interest Rate of 0.50 % Fixed Rate and the Maximum Repayment Term is 2 Years.     
    Economic Injury Disaster Loan Program ( EIDL):
   This Loan is to provide Economic Relief for Businesses experiencing a Temporary Revenue Loss due to COVID-19. This Loan will guarantee a Bushiness/Non-Profit Organization, a Grant of $10,000  which is considered as " Advance", that you don't have to pay back. It funds low- interest Loans, that your Business can use to cover operating expenses, which you will need to repay back. 
        Important Facts about EIDL:
The Loan Request Amount will be based on the Amount of             " economic injury" that you have sustained, because of the COVID-19 Pandemic. 
The EIDL Loan can be used for a Broader Array of Costs, including Rent and Mortgage Payments, Salaries, Workers' Paid Leave and the Business' Operational Needs.
Organizations can apply for the Economic Injury Disaster Loan Program and Advance(EIDL) directly through the SBA Website Link below: 
Once you submit your Application for the Loan, you can indicate that you are interested in the emergency Grant at the same time. Businesses who request for this Grant Advance, when approved will not need to pay it back, but the rest of the Disaster Assistance Loan will need to have to be repaid.
Repayment of Loans are deferred for 6 Months, with an Interest Rate of 3.75% Rate for Small Businesses and 2.75% Rate for Non-Profits. The Maximum Repayment Term is 30 Years.        
        Additional Information: 
No Collaterals or Personal Guarantees is Needed for the Application for each of these Loans. However, if the Proceeds are used for fraudulent purposes, the United States Government will pursue criminal charges against the Business/Organization Owner. 
One can apply for Both Loans, if you need to, but you cannot use both Sources of Funds for the Same Purposes. 
The $10,000 grant is a Loan Advance and does not need to be paid back, BUT If you also apply for the Paycheck Protection Loan Program, the $10,000 will be subtracted from the Loan Forgiven Amount, under the Program.
If you apply for both Loans, it is advisable to let your PPP Lender/Banker, know that you have applied for the EIDL Loan. 
To get the Average Monthly Payroll Costs for the PPP Loan, it is advisable to use the Average of the last 12 Months' Payroll Costs. For New Businesses/Organizations, use the January - February 2020 Payroll Costs. 
You need to provide the Lenders, documentation that verifies the Number of Full Time Equivalent Employees on your Payroll Costs, Covered Mortgage Interest Payments, Rent Payments and Covered Utilities for the 8 Weeks Period, once the loan is Granted. 
The Loan Forgiveness will be based on the Sum of the Documented Payroll Costs, Covered Mortgage Interest Payments, Covered Rent Payments and Covered Utilities Documentation Provided. 
Due to the Likely High Subscription, it is anticipated that not more than 25% of the Forgiven Amount may be used for Non-Payroll Costs.
The Loan Eligibility Amount will be calculated, using the Financial Documents, submitted during the Loan Eligibility Determination Process. You will need to affirm that the Financial and Payroll Documents submitted are True, Accurate and Correct. 
     We are aware that these Applications require submitting your Financial Statements and Payroll Documentation to speed up your Loan Determination Process. We are excited to announce that, we are available to help you with furnishing these Documents and making them available to make this Possible.
     Feel Free to Reach out to us and let us know, how we can assist you.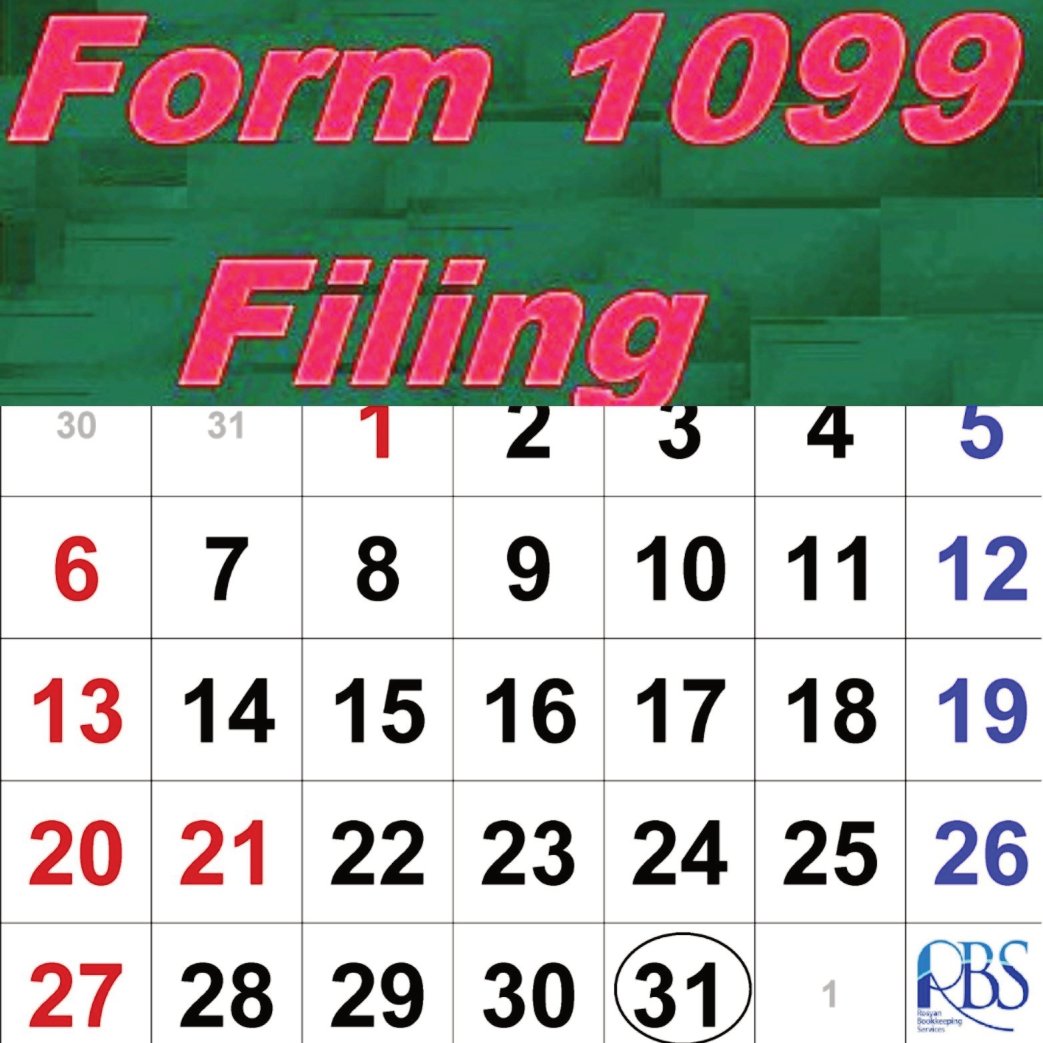 W-2 AND FORM 1099 FILING DEADLINE IS JANUARY 31ST 2019; Employers & Business Owners Take Note. 
Happy New Year. This is to remind All Business Owners/ Employers that the Deadline for filing W-2 and Form 1099 Tax Report with the IRS is January 31st, 2019. This means that you need to ensure that your Employees and 1099 Contractors receive and review their W-2 and 1099s before January 31st, 2019.
It is important to remember that this Act is from The Protecting Americans from Tax Hikes (PATH) Act of 2015 that was passed by Congress in 2015 and became effective since 2016. We had published a Detailed Article on this - 
https://www.linkedin.com/…/new-w-2-deadline-2017-business-…/
By this New Act, Employers and Small Businesses have January 31st Filing Deadline to submit Forms W-2 and W-3 to the Social Security Administration (Whether you file using Paper Forms or electronically). This New Date also applies to certain Forms 1099-MISC reporting Non-Employee Compensation such as Payments to Independent Contractors. As a Result of this, the filing deadline for filing W-2s and 1099 forms (including Form 1099-MISC) is Every January 31st. 
Note to Employers: It is important that Employers become adequately prepared to complete the Year-End Tasks. This means: 
• Ensuring that All Independent Contractors fill out a Correct and Updated Form W-9.
• Verifying Accuracy of Employee Information.
• Reporting/Submitting Any Year-End Adjustments as soon as possible.
• Reviewing Year-End Totals for any Discrepancies. There are penalties for Failure to file these Returns or Furnish Correct Statements and these Penalties are not palatable. 

The Penalty amounts are reflected below:
• $50/Return –   If you file after 30 Days of the Due Date.
• $100/Return – If you file more than 30 days after the Due Date.
• $260/Return – If you do not file corrections or Do not file Required Forms. 
 At Rosyan Bookkeeping Services, We are committed to helping you with your W-2s, W-3s and 1099 Filings, as well as furnishing you with helpful information regarding your Tax Filings.

Feel Free to Call and Let us know how we can help you.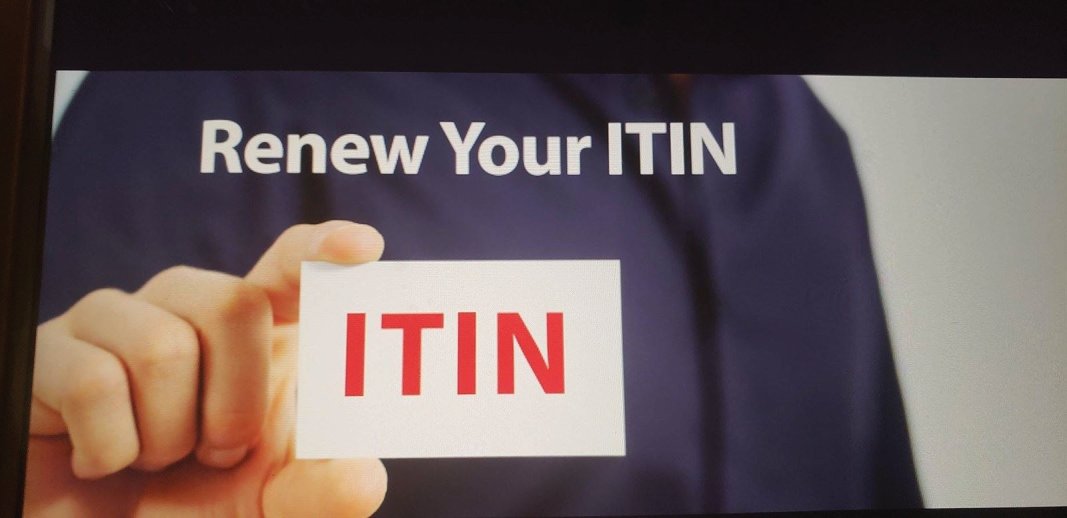 More than 2 Million Individual Tax Payer Identification Numbers( ITINs) are set to expire at the end of 2018.

* Tax Payers whose ITIN is expiring and needs to file a Tax Return in 2019 must submit a Renewal Application.

* ITINs that are affected are the ones with the middle digits 73,74,75, 76, 77, 81 or 82. ( For Example: 9NN-73-NNNN) needs to be renewed even if the Tax Payer has used it in the last 3 Years. 

*ITINS with middle digits of 70,71,72,78,79 or 80 have previously expired. Tax Payers with these ITINs can still renew at anytime.

* Acting Now to renew ITIN Numbers will help Taxpayers avoid delays, that could affect their Tax Filing and Refunds in 2019.

* As a Reminder, the IRS no longer accepts passports that do not have a Date of Entry into the US as a Stand Alone Identification Document for dependents from a country other than Canada, Mexico or dependents of US Military Personnel Overseas.

* The Dependents passports must have a Date of Entry Stamp, otherwise Additional Documents to prove US Residency will be required.

Read on and Be Enlightened. Feel Free to Share.
 We have only Few Days left to the end of Tax Season; Many of Our Clients ask if a Tax Credit is better than a Deduction. Just to enlighten us, A Tax Credit is a Dollar -For-Dollar Reduction of the Taxes you owe; For instance, A $100 Credit means you pay $100 less in Taxes.
  A Deduction reduces the Taxes, you owe by a Percent of every Dollar, you're allowed to deduct. You Calculate the worth of your Deduction by multiplying your marginal (Or Top) Tax Rate by the amount of the deduction. If you're in the 25% Tax Bracket, a $100 Deduction means you will pay $25 less in Taxes (0.25 times $100).
 Need More Clarification on Getting the Best of your Tax Deduction and Credits? Contact Us Today and We will be Glad to help you out.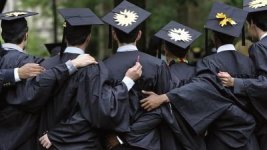 YES, 2017 is just Few Hours away......The Clock is Ticking. We can still chip in One more Challenge to lower Our Tax Bill before the Year Ends. And this is......
 Further Your Education 
Do you know that if you take a Course to advance your Career or build your Business, It can be used as a Tax Deduction? If you are enrolled or taking classes at an eligible educational institution, you might qualify for the Lifetime Learning Credit(LLC).
More so, If you or your Child is already in college or a Trade School, You can get up to $2,500 per student for the Year. So make sure you have paid college expenses before the end of the year to qualify for 2016.

You should be able to claim the credit again next year, if the individual is still a student. In fact, you can claim the credit on up to three students a year, for a total of $7,500 in credits.
Also, If you are done with College and paying Student Loan interest, you can deduct some or all of it, so make sure you are up to date paying off your loans. Either Parents or Students can claim this deduction, depending on the Payments.With this Advice, This is a Great time to enroll in a College or Trade School, so that you can still claim this in subsequent Tax Returns.
Here is wishing you a Happy, Healthy, Prosperous and Tax- Savvy New Year.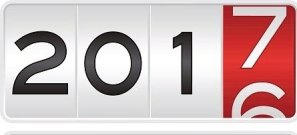 The Year 2016 is fast coming to an end; As we Close out the Year, We would like to thank all our Clients, Customers and Fans for your Business and Referrals. We look forward to your continued patronage in 2017; As the Year comes to a Close, So does the period for Tax Planning. 
For Each Remaining Day of the Year, We would share some Tax-Saving Strategies to consider before the Year 2016 closes Out. 
CLUE 1: Make Charitable Contributions - Charitable Donations are an easy way to get a Tax Deduction; The Most Obvious way to make a Donation is to write a Check to your local Church or Non- Profit Organizations. At the End of the Year, the Organization would give you a record of all the Donations, you have been making for the year and you can use this to make your Claims. Both Ways, you are giving to God ( A worthy cause) as well as lowering your Tax Bill.
According to the IRS, A Donor claiming a deduction of $250 or more is required to obtain and keep a written acknowledgement for a charitable contribution, so be sure to get a donation receipt. It's also a good idea to take a picture of your Contribution, just as a Back-up.
Also , making a Donation with your credit card this month means you don't have to pay it off until January- and you still get the deduction.  BeSure to check out our website each day till the End of 2016 for more updates on how to lower your Tax Bill. #loweryourTaxBill
  January 19 2016 will mark the beginning of the 2016 Filing Season. The Internal Revenue Service (IRS) announced that Tax Return filing for the year will begin one day earlier than the previous one.
  The IRS will begin accepting individual electronic returns from this day. They will also begin processing paper tax returns at the same time. There is no advantage to people filing tax returns on paper now instead of using the e- file method.
  The Tax Day also witnessed slight changes as Washington, DC celebrates Emancipation Day on April 15 instead of the usual April 16th, which is a Saturday. Hence,The filing deadline to submit 2015 tax returns will be Monday, April 18, 2016. Please Note that this Date coincides with Patriot's Day so Massachusetts and Maine will observe their Tax Day on Tuesday, April 19, 2016.
  All in all, this Tax Season starts early and ends with a Delay. With this, Tax Payers have more than the regular time period to file their returns. But NOTE that filing the Returns within the IRS time frame can be a smart and effective way to stay safe. The IRS urges all tax payers to make sure that they have all their year-end statements in hand before filing, including Forms W-2 from their employers, Forms 1099 from Banks and Other Payers and form 1095-A from the Marketplace for those claiming the premium tax credit.
  One Aspect that Tax Professionals should take care is the tax software that they use for Tax filing and submitting forms to the IRS. It is better not to choose your tax filing software only on the basis of filing dates that they provide. 
  Below are some tips to consider as you file your Tax Returns:
Ensure that all your Income Statements - W-2, 1099, 1098 and 1095-A are all collected, reviewed and organized.
Collect all your Receipts and Sort them all out, as this will help you get your maximum deductions during your Tax filing.
Coordinate and organize all your Deductions.
Business Owners need to organize and review their financial reports for the previous year to ensure that all Business Expenses are accounted for and recorded, so that they can claim all the necessary deductions.
Please note that picking up software that serves your tax needs better should make a smart choice.  
You have to think of the various requirements, that your return filing will depend upon such as the number of Transactions, Business Size and States in consideration, then analyze the choices available to meet those requirements and pick the most suitable one.
Get a Trusted Tax Professional that can provide helpful information about advice and the ever- changing tax code.
Remember that Choosing E-File and Direct Deposit for Refunds remains the fastest and safest way to file an accurate income tax return and receive a Refund.
      If you need Assistance with organizing your Documents and Accounting Records, as well as getting them ready for Tax Purposes, Feel free to call us on 202.422.4586. 
    Let the Tax Season Begin....................................
Merry Christmas and A Prosperous New Year 2016 to all our Current and Prospective Clients. We want our Clients and Fans to know that we appreciate them and continually look forward to a great working relationship. The Year is almost coming to an end and It's a Busy Season for everyone. As you make your Holiday Plans, Remember to close your Books and Accounting Records for the Year 2015.
We have listed some Tips to help you close the year properly, so that you can make great plans for the upcoming year:


Evaluate Your Accounting System: This is the time to start searching for a good Accounting System for the Year 2016. If you are the technology savvy person, who prefers High-tech financial management tools like Digital Vaults, Smartphone Apps, QuickBooks or Peach Tree, you will need to evaluate your system to confirm if it has worked for you. If you are the Old School of thought that prefers the Shoe Box, Envelopes and Spreadsheet System, you also need to evaluate this to see how it has improved your Accounting System. If you cannot truly attest to the effectiveness of the Accounting System that you are using presently, This is the best time to consider switching to a more effective Accounting System.
Review Your Sub Contractor Data: Every Organization needs to confirm if they have paid anyone for services more than $600 during any given year; If you have, You are required to send a Form 1099 to the recipient by January 31st of every year. You have to ensure that the Subcontractor completed the information on the Form W-9 issued, at the inception of the Contract. Your Bookkeeper needs to update the 1099 Detail Reports and reconcile the amount paid during the year with the amount in the Books.
Reconcile your Expense Account Data: This is the best time to ensure that you look at your expense data and accept all reimbursement checks prior to December 31st. This will ensure that your Company will receive Tax Deductions for all the Business Expenses being claimed. You also need to ensure that you have all your Receipts Handy and properly filed.
Evaluate your Financial Standing: This is the best time to review your Profit & Loss Statements, Balance Sheets and general Ledger to ensure Accuracy and to make sure that all transactions have been recorded, so that you can get your Tax Deductions. Examples of Transactions to watch out for are as follows:
          1) Ensure that the Bank and Credit Card Accounts have been reconciled.
          2) Ensure that the Loan Interest has been separated from the Principal Amount and is accurately entered into your Books.
          3) Check for the Accuracy of Accounts Receivable and Accounts Payable.
          4) Write Off Bad Debts for Customers who are Noncollectable.



Make a Charitable Giving Budget Calendar: Charitable Gifts are some of the easiest Expenses to overlook, when it comes to itemizing Deductions. During the Year End, Gifts and Donations to Thrift Stores are easily forgotten. You can use this Holiday Season to make your Donations to your Chosen Organizations, so that you are sure of claiming them for the Upcoming Tax Season.
Review Your Personal Expenses: If your Business entity is a Sole Proprietorship or Partnership, then it's time to ensure that your Personal Expense is not co-mingled with your Business Expenses. You will have to get your Receipts and Cancelled Checks and record these expenses to your Company's Books. Many Tax Payers have ended up paying extra taxes needlessly because they overlooked Business Expenses paid from Personal Funds. 
 Re-evaluate your Retirement Plan: This is the time to find out if you are putting away enough money for your Retirement. Maxing out a SEP Plan or taking advantage of an Employer match can be your best option. The IRS limits on Tax deductible IRA Contributions can change just as the benefits an Employer provides changes. You have to find out if you are putting away enough to offset your Tax Burden.
Prepare an Income Projection: Most Organizations prepare income projections to gauge their income and expenses during the mid-year and year end; It's actually advisable to take stock every Quarter, Half Year and Year End. The Projection looks at your Cash Flow, Estimated Taxes for the Self - Employed, Stock Options, Bonuses and other things impacting your Income. This is necessary especially if your Profit increased substantially during the year, your Bookkeeper/Accountant will help you prepare and analyze your Books to see where you need to reduce your taxable income by implementing some last minute strategies. 
 Take your Bookkeeper to Lunch: Everyone knows that all Bookkeepers and Accountants are always busy starting from the Month of January through April of every year; We all have these Last - minute Questions, which we all need answers to at the last minute. Now is the Time to get them answered. Try to set up an appointment with your Bookkeeper/ Accountant, to find out what you can do better next year to help reduce your Tax Burdens. If putting together your information was challenging for your Bookkeeper/Accountant, Try to make the meeting over a meal or another token of appreciation. Otherwise if you have a less- than - ideal experience with your current Bookkeeper/Accountant, This is an ideal time to shop around for one that is a better fit. 
   Another Tax Season is about to start; Filing your Taxes will probably never be fun, but being proactive when you are not under a Deadline can help ease some of the burden and save you time and frustration when April Comes around. If you need help with getting your Books ready for Taxes, We are available to help you. Please Free to give us a Call on 202.422.4586. You will be glad you did.
The Holidays are here and it's time to ensure that we have some cash tucked somewhere for the Holiday Shopping, Gifts, Christmas Parties, as well as Year-end Savings.
In our last Newsletter, we uncovered the myth of profits, and learnt that, understanding how transactions occur in our business and its effect on our financial statement is key to managing our profits. Please feel free to refer to our last newsletter for the full details. This Month, We will be looking at 5 strategies of turning our Profits into "Cash":
1 ) Cash is King:
Every company experiences an increase or decrease in Cash availability at any given period; the basic key to turning your profit into "Cash" is what you do, when you have made a Great Sale and received Payments from a Business Windfall. This should be the period to have a Savings or Cash reserve Account, whereby you can set aside a certain percentage of this revenue and discipline yourself, not to meddle with the account. This is called effective Cash Management, and it takes a lot of discipline, but if taken seriously, you will achieve great results.
2) Plug your Cash Leaks:
A lot of Business Owners are surprised about the waste, inefficiency and unchecked spending of precious Cash that should have remained in their Bank Account, if they have been managed effectively. As a Business Owner, it's possible to have been a culprit of any of these acts:
How many times have you paid overtime, because of poor scheduling practices or slow work performances?
How many times have you purchased unwanted Goods/Items for your inventory, without taking a stock count of what you have?
How often have you incurred unnecessary Bank Charges, overdraft item payments, late fees and finance charges?
It's time to take a forensic trip down your Profit & Loss Statement and try to justify every expense line item, I assure ,you there will be a 5 % more profit ,just waiting to find its way to your bottom line.
3) Take Ownership of your Business Account:
A lot of Business owners tend to mingle their personal expenses with their Business Account. Once you indulge in this practice, your financial reports are contaminated and become pretty worthless, especially when it comes to decision making. It's better to take ownership of your Business Account and maintain it, as a separate "entity" from your personal account. This will help you manage your cash flow better, and hence you will able to pay yourself appropriately. After all, this is the reward of being a savvy business owner.
4) Avoid taking on too much Debt:
Too much debt sucks the financial life out of a company. In our last Newsletter, we learnt how Principal Loan payments occur on the Balance Sheet and are funded by your profit; Imagine what happens when your company is overburdened with debt, Chances are that you will use your Cash flow to continually offset the debts, and this causes your company to be cash starved.
The only way to eliminate debt is to put yourself and your company on a 
"strict debt reduction diet". 
If possible, Stop adding further debt to your company; otherwise have a strategy on how to pay off the debt, if you MUST take on further debts.
5) Have a Budget:
A Budget is a blue print of an estimation of revenues and expenses for a given period in the future. A Budget gives financial direction. A Budget keeps you on track and helps you to manage your cash flow. Preparing a Budget makes you disciplined and faithful to keeping your profits. This is the best time to prepare a Budget for your Business towards the upcoming year.
As we approach the New Year, Why don't you try out these practices and watch your Cash flow grow. You will be surprised at how a few dollars will add up in your Bank Account.
Do you need help with creating your Budget for the upcoming year? Are you experiencing problems with recognizing your expense line items and don't understand how your Cash flow operates? Why don't you give us a Call, We will be glad to help you out.
Happy Holidays.
 It's already the eighth month of the Year, We are gradually getting to the end of the year, and soon it will be time for Year End Reports. In our last Newsletter, We discussed the concept of Cash Flow and how it affects our Business Operations; this month, we will be looking at tips to manage our Business Cash Flow.

  Being in Business for yourself is like being an Air traffic controller, especially in the area of cash flow management ; You can imagine trying to control 100 Airplanes landing simultaneously on two runways; this can be an upheaval task, but we regularly see clients line up their monthly bills, their projected income, business projects and business expenses and try to combine all these activities, at the same time, trying to ensure a steady cash flow into the business; you can imagine, the projected outcome, if all these activities are not properly coordinated.

  Cash Flow is the heartbeat of every Business, and if a Business does not have the cash on hand to pay their vendors, they will definitely run into problems. The main Cash Flow Problem, that Business Owners face is as a result of Lack of Creative Cash Management. Below are some Tips to overcome the Ups and Downs of Cash Flow Problems in your Businesses:

1) Always Schedule All Payments: Most Business Owners line up their monthly bills, compile them, sit down and issue all the checks and set up Bill Payments at once; but the trick is to have a " Holding Pattern". It is advisable to schedule each payment, in order to get to your vendors in a timely landing, without affecting other Cash Flow activities. 
  Every Business has Three (3) tiers of Checks Disbursements Groupings:        
a) Must Pay Group- These are payments that can hurt you, either in cost or ability to operate your business, if they are not paid. These include items like Taxes, Rents, Payroll and Service Charges.
b) Important to Pay Group - These are payments, that have a reasonable grace period, and if not paid, a financial penalty can be incurred, as a result of Nonpayment. These include Utility Bills , Credit Card Payments and Insurance Payments .
c) Flexible Payment Plan Group - Suppliers, Vendors and Wholesalers, that supply most Small Businesses are the best sources of flexible credit financing. Most of them will continue to work with you, if you arrange a regular payment plan with them.
Tip #1: Try to schedule Payment Dates, into the Three (3) tiers of Checks Disbursements groupings and issue check/Bill payments accordingly.
2)  Make Payments on your Revenue, not on uncollected Sales : I am sure, that none of us will want to land a plane, hoping that the runway is beneath us in the fog bank, as also Business owners, it is not advisable to make projected payments on uncollected revenue. You may wander, what happens to Credit Facilities, Guess What, Most Credit Facilities still have a timeline for payment.
Tip #2: Always prepare your Cash Flow Statement and financial reports, and review them periodically, to have a full knowledge of your Cash Flow.
3)  Do not use Payroll Taxes to float your Business Operations: Studies have shown that most Business Owners use the Tax liabilities, collected during payroll, to float their businesses, rather than remitting the payments to the appropriate Tax Authorities. They don't realize that they spend more in potential penalties, fees , interests, time and aggravation, if they engage in this act. Tax Liabilities grow, if they are not remitted at the appropriate timing.
 Tip #3: Try to discipline yourself to deposit the payroll tax money collected, into a Separate Bank Account, until you are ready to remit the payments.
4)  Establish Relationships with your Credit Provider: It is very important for every business owner to plan for a rainy day. Having a great relationship with a vendor, that gives you a credit facility, avoids cash flow storms, which might bring in a sense of desperation or lack of control. 
Tip #4: If you work with a quality company, that provides working capital or credit facility, stick with them and build a relationship, once they know your credit worthiness, they will be there to help you quickly, in times of need.
 5)  Invest in a Good Bookkeeping/ Accounting Service: It is important for Business Owners to have a grasp of their cash flow and understand the effect on their business growth. A Good Bookkeeping service is invaluable to your business, particularly in preparing your monthly financial reports and cash flow statements, which will help you, see how your Business is doing as well as maintaining your Business Cash flow. 
 Tip #5: Rather than worry about how to prepare your company financials and your cash Flow Statements, as well as trying to figure out, the amount of Payroll taxes to pay; let the professionals handle it.
  Understanding and Managing Cash flow has been a challenge for many Business owners, but with the application of these tips, it is possible to grow your Business to a greater level , and also have enough funds for other activities, that will bring more revenue into your Business.   
  Please feel free to contact us on 202-422-4586, if you will need further help on how to manage your Business Cash flow and financial Reports. We will love to help you. Remember: The best time to take control of your Cash Flow is RIGHT NOW.
/