ROSYAN BOOKKEEPING SERVICES
Your affordable Bookkeeping & Consultancy Services.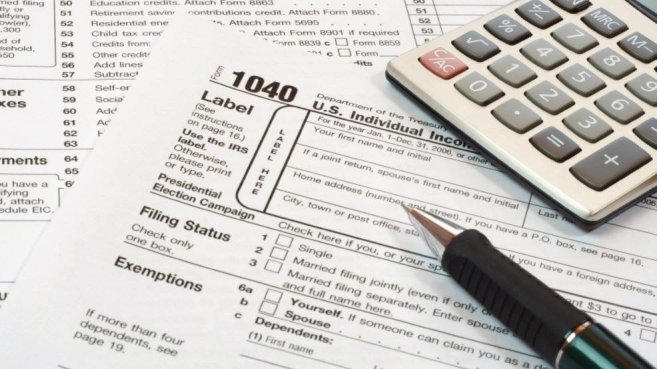 Do you have all your required Tax Filing Documents?
* Form W2
* Form 1099 - MISC (If you are a Contractor or Independent Employee)
* Form 1099 - G (To show Payment received from Government Agencies, Unemployment Benefits, Alimony, Child Support).
* Form 1095 - To show that you are enrolled in a Qualified Health Plan, which will allow you to get your Premium Tax Credit).
* Form 1098 - To show Payment Received from Interest (Interest Income).
* Profit & Loss Financial Statements (If you are a Business Entity or Corporation)
* Property Taxes paid on Principal Properties.
*Charitable Contribution Statements.( To show Tithes, Offerings and Donations given to Religious Organization)
* All Receipts of Purchases Made during the 2017 Year. 

Additional Forms, that you may receive:
a) 1099- INT - To Show Payments received on Interest.
b) 1099- DIV - To Show Payments received on Dividends.
c) 1099- R - To show Pensions and Payouts from Individual Retirements Accounts.
d) 1099-B - To show Broker Transactions and Barter Exchanges.
e) 1099-S - To show Real Estate Transactions.

Businesses may not like sending out Forms 109, but they are required by law to send them out. There are also penalties for failing to issue these Forms. No one wants trouble from the IRS.
Generally, Businesses must issue these forms to any Payee (Other than a Corporation), that receives $600 or more during the financial Year. This is the basic threshold.

Do you need more clarification on any of these Required Documents? Feel Free to reach out to us and we will educate you more, help you reduce your Tax Liabilities and guarantee your Maximum Tax Refund.
Every Business Owner wants to build and acquire wealth for their Business. Every Business owner wants to grow and expand their Business, as well as ensuring that the Business has an intangible value (Goodwill).  Are you Building Wealth for your Business? Do you have steps in place to building wealth for your Business?  There are 5 Basic Rules to follow, when you want to build Wealth for your Business. These Rules have been proven to work, no matter your Company Size and they are as follows:

1) REDUCE YOUR EXPENSES : Every Business Owner must have control over their spending. The Key to reducing your Expense is to ask 2 Pertinent Questions:
 a) How much do you NEED each month to run and maintain your Business?
 b) How much do you ACTUALLY SPEND each month to run and maintain your Business?
As a Business Owner, In order to answer these Questions you will need to have a form of Accounting and Bookkeeping software, such as QuickBooks, to give you an accurate answer. QuickBooks helps to track your income, as well as your expenses, thereby giving you an average total cost for each of your expense for the month. It is advisable for every Business owner to get the QuickBooks software. This is the first step to building wealth for your Business.

2)EXPAND YOUR BUSINESS EARNING CAPABILITY:  It is important for every Business Owner to ensure that there is a consistent supply of Cash flow into the Business. It is a fact, that every Business has opportunities to earn more.  As a Business Owner, you always have to seek for various ways, that your Business can make money for you. There should be various ways to diversify and expand your Business. For instance, An Optometrist Business Owner can see patients and charge for his Services, as well as selling the Eye Wear Frames in his practice, so that his patients can select and buy their frames from the Practice. By this, the Practice makes money from the Services & Examination, as well as Selling of Eye wear Frames. Basically, Earning More is the Simplest Way to build wealth.

3)PAYING OFF YOUR BUSINESS DEBT: Business Debt can be incredibly useful, but most people are not aware of its dangers. Debt is a thief of Income. When a Business is in debt, every extra income, that the Business generates goes towards paying off the Debt, and this eludes the Business Owner into thinking that the Business is not making money. It is a fact, that Business Loans, Credit Cards and Mortgages are powerful financial tools, necessary for any Business to function, but by any means, Always endeavor to pay them off. It is advisable to have a Plan to pay off your Business debt. Remember, that Every Debt paid leaves room for your Business to save more and this is a strategy to amass wealth.

4) INVEST: The quickest ways build wealth is to Invest, therefore, it means that the quickest way to build Business Wealth is to put your Business Money into Investments that earn less than Inflation. The Long term returns from the U.S. Stock Market is right around 7% (Inflation Adjusted). Although, it is not unheard of, to get 12-15%. The real trick is Time in the market, to allow the returns to compound.  Investing your Business Money does not require a fat stack of Bills, to get started. The Key to Investment is Instant Diversification and Instant Exposure to the returns of the market and exceptionally low costs.

5) GET A BOOKKEEPER/ ACCOUNTANT: Let's face it..... Most Business Owners mess up with keeping the Accounting Records for their Business. You can argue with me all you want, but we both know that every single year, when Tax Time rolls around, you run around to look for Bookkeepers/ Accountants. Get to know these facts:
Do you know that, every Minute, that you are on QuickBooks, trying to figure it out, is a minute that you are not doing Business stuffs that MAKES you the money?
How can you build Wealth when you are wasting your time on what you are not competent on?
Do you know that if you don't maintain your Accounting Records, there is a high chance of you facing an IRS Audit?
Do you know that an IRS Audit can lead to confiscation of your Assets, as well as placing a Lien on your Bank Accounts and Properties?
 As a matter of fact, Getting a Bookkeeper/ Accountant is the most important way for you to build up your Business Wealth. Make a Decision Today to get a Bookkeeper/ Accountant, who will help you stay on track all year long.

We hope that as a Business Owner, you can implement any and if possible, all of these rules and build wealth for your Business. If you do need help in implementing any of these, We will be happy to help you out. Give US a Call today on 202-422-4586. You will be glad you did.



  -Understanding the Myth of Profits.
  As a Business Owner, Have you ever wondered why you cannot seem to get hold of your profit? Most Business Owners ask the question....." I see that I made a Net Profit of $XXX, but where is it? ".We have been looking at the topic of profit making, and this topic is a great mystery in Businesses.
  We agree that making Profit is a good thing and a negative profit (Loss) is not a good one; however, the mind game begins when there is profit, but no money in the Checking account. Do you also wonder why you don't go out of Business, when your Profit & Loss Statement keeps showing a negative profit (Loss)?
  The Answer is simple: PROFIT IS NOT CASH.
  The most important fact to remember about Profit is that, Profit has no connection to how much Cash is in the bank. A Profit and Loss Statement shows the movement of transactions, which occur in your Business for any given period (monthly), and the total net effect of these transactions constitute the balance that you see on your reports.
   An Example is when you enter a Business transaction, and an invoice amount of $3,000 is created in your Books, your Profit and Loss Statement shows the Sale and Resulting Net Profit, but there is NO CASH, until the invoice is paid; this money remains in your Account, only for a period of time, because when you pay your vendors or make your Bill Payments/Loan Payments, the money is being used up.
  Let's take a Loan Payment as another example; Most Business Owners forget that only the interest portion of a Loan Payment appears on a Profit & Loss Statement, while the Principal portion of the transaction occurs on the Balance Sheet. In this case, another portion of profit has been used to pay the principal.
  In conclusion, It's not Magic...........It's just having a basic understanding of how transactions occur in your Business and its effect on your Profit & Loss Statement, as well as your Balance Sheet. The Ultimate Goal is to make better financial decisions. However, take Note, You can be profitable and still be broke (Did I hear someone scream?). Turning Profit into Cash is the secret to managing your Net Profit Balances.
   Our Next Newsletter will feature, how you can turn your Profits into Cash; if you need help with understanding your financial reports, why don't you give us a call? We would be glad to help you. 
 It's already the eighth month of the Year, We are gradually getting to the end of the year, and soon it will be time for Year End Reports. In our last Newsletter, We discussed the concept of Cash Flow and how it affects our Business Operations; this month, we will be looking at tips to manage our Business Cash Flow.

  Being in Business for yourself is like being an Air traffic controller, especially in the area of cash flow management ; You can imagine trying to control 100 Airplanes landing simultaneously on two runways; this can be an upheaval task, but we regularly see clients line up their monthly bills, their projected income, business projects and business expenses and try to combine all these activities, at the same time, trying to ensure a steady cash flow into the business; you can imagine, the projected outcome, if all these activities are not properly coordinated.

  Cash Flow is the heartbeat of every Business, and if a Business does not have the cash on hand to pay their vendors, they will definitely run into problems. The main Cash Flow Problem, that Business Owners face is as a result of Lack of Creative Cash Management. Below are some Tips to overcome the Ups and Downs of Cash Flow Problems in your Businesses:

1) Always Schedule All Payments: Most Business Owners line up their monthly bills, compile them, sit down and issue all the checks and set up Bill Payments at once; but the trick is to have a " Holding Pattern". It is advisable to schedule each payment, in order to get to your vendors in a timely landing, without affecting other Cash Flow activities. 
  Every Business has Three (3) tiers of Checks Disbursements Groupings:        
a) Must Pay Group- These are payments that can hurt you, either in cost or ability to operate your business, if they are not paid. These include items like Taxes, Rents, Payroll and Service Charges.
b) Important to Pay Group - These are payments, that have a reasonable grace period, and if not paid, a financial penalty can be incurred, as a result of Nonpayment. These include Utility Bills , Credit Card Payments and Insurance Payments .
c) Flexible Payment Plan Group - Suppliers, Vendors and Wholesalers, that supply most Small Businesses are the best sources of flexible credit financing. Most of them will continue to work with you, if you arrange a regular payment plan with them.
Tip #1: Try to schedule Payment Dates, into the Three (3) tiers of Checks Disbursements groupings and issue check/Bill payments accordingly.
2)  Make Payments on your Revenue, not on uncollected Sales : I am sure, that none of us will want to land a plane, hoping that the runway is beneath us in the fog bank, as also Business owners, it is not advisable to make projected payments on uncollected revenue. You may wander, what happens to Credit Facilities, Guess What, Most Credit Facilities still have a timeline for payment.
Tip #2: Always prepare your Cash Flow Statement and financial reports, and review them periodically, to have a full knowledge of your Cash Flow.
3)  Do not use Payroll Taxes to float your Business Operations: Studies have shown that most Business Owners use the Tax liabilities, collected during payroll, to float their businesses, rather than remitting the payments to the appropriate Tax Authorities. They don't realize that they spend more in potential penalties, fees , interests, time and aggravation, if they engage in this act. Tax Liabilities grow, if they are not remitted at the appropriate timing.
 Tip #3: Try to discipline yourself to deposit the payroll tax money collected, into a Separate Bank Account, until you are ready to remit the payments.
4)  Establish Relationships with your Credit Provider: It is very important for every business owner to plan for a rainy day. Having a great relationship with a vendor, that gives you a credit facility, avoids cash flow storms, which might bring in a sense of desperation or lack of control. 
Tip #4: If you work with a quality company, that provides working capital or credit facility, stick with them and build a relationship, once they know your credit worthiness, they will be there to help you quickly, in times of need.
 5)  Invest in a Good Bookkeeping/ Accounting Service: It is important for Business Owners to have a grasp of their cash flow and understand the effect on their business growth. A Good Bookkeeping service is invaluable to your business, particularly in preparing your monthly financial reports and cash flow statements, which will help you, see how your Business is doing as well as maintaining your Business Cash flow. 
 Tip #5: Rather than worry about how to prepare your company financials and your cash Flow Statements, as well as trying to figure out, the amount of Payroll taxes to pay; let the professionals handle it.
  Understanding and Managing Cash flow has been a challenge for many Business owners, but with the application of these tips, it is possible to grow your Business to a greater level , and also have enough funds for other activities, that will bring more revenue into your Business.   
  Please feel free to contact us on 202-422-4586, if you will need further help on how to manage your Business Cash flow and financial Reports. We will love to help you. Remember: The best time to take control of your Cash Flow is RIGHT NOW.
/