ROSYAN BOOKKEEPING SERVICES
Your affordable Bookkeeping & Consultancy Services.
All you Need to Know about the Paycheck Protection Program (PPP) and Economic Injury Disaster Loan  (EIDL).
The Trump administration announced a $349 Billion Relief Package for small businesses that are being impacted by the effects of the coronavirus. Many are having to close their doors to prevent the spread of the virus. This situation, in turn, has led to companies having to reduce the hours of workers or even let them go altogether. 
The Relief Package Program is a Part of the Coronavirus Aid Relief and Economic Security (CARES) offered in Government - backed Forgivable Loans to help Small Businesses continue paying payroll costs and certain operating expenses.
If you're a Business Owner, these are Two (2) Main Options, that are available for Small Businesses and Non- Profits to obtain financial support during the coronavirus outbreak. They are:
        CARES Paycheck Protection Program (PPP) 
                                 And 
      Economic Injury Disaster Loan Program (EIDL)   
  Paycheck Protection Program (PPP) Loan:
  The Paycheck Protection Program (PPP) Loan is dedicated to guarantee Businesses, the loans they need to cover 8 Weeks of Payroll Expenses, along with some Utility and Rent Costs, as well as Payments of Interest on any Mortgage Obligation. Businesses will have to maintain Payroll fully for the Next 3 Months. It is important to note that the Loans can be fully forgiven, if the Businesses keep employees on Payroll or re-hire them by June 30th. 
         Important Facts about PPP:
To Apply for this Loan, Businesses can request 2.5 times their Average Monthly Payroll Costs. The Average Costs is based on the Total Payroll Costs for the Year 2019. 
 Organizations can apply for the Paycheck Protection Program (PPP) by calling their Banks and Other Lenders directly after completing the Form/Link below on the SBA Website:
 The Paycheck Protection Program (PPP) Loan is forgivable, depending on whether Businesses lay off workers and how they use the Money. 
 Repayment of Loans are deferred for 6 Months, with an Interest Rate of 0.50 % Fixed Rate and the Maximum Repayment Term is 2 Years.     
    Economic Injury Disaster Loan Program ( EIDL):
   This Loan is to provide Economic Relief for Businesses experiencing a Temporary Revenue Loss due to COVID-19. This Loan will guarantee a Bushiness/Non-Profit Organization, a Grant of $10,000  which is considered as " Advance", that you don't have to pay back. It funds low- interest Loans, that your Business can use to cover operating expenses, which you will need to repay back. 
        Important Facts about EIDL:
The Loan Request Amount will be based on the Amount of             " economic injury" that you have sustained, because of the COVID-19 Pandemic. 
The EIDL Loan can be used for a Broader Array of Costs, including Rent and Mortgage Payments, Salaries, Workers' Paid Leave and the Business' Operational Needs.
Organizations can apply for the Economic Injury Disaster Loan Program and Advance(EIDL) directly through the SBA Website Link below: 
Once you submit your Application for the Loan, you can indicate that you are interested in the emergency Grant at the same time. Businesses who request for this Grant Advance, when approved will not need to pay it back, but the rest of the Disaster Assistance Loan will need to have to be repaid.
Repayment of Loans are deferred for 6 Months, with an Interest Rate of 3.75% Rate for Small Businesses and 2.75% Rate for Non-Profits. The Maximum Repayment Term is 30 Years.        
        Additional Information: 
No Collaterals or Personal Guarantees is Needed for the Application for each of these Loans. However, if the Proceeds are used for fraudulent purposes, the United States Government will pursue criminal charges against the Business/Organization Owner. 
One can apply for Both Loans, if you need to, but you cannot use both Sources of Funds for the Same Purposes. 
The $10,000 grant is a Loan Advance and does not need to be paid back, BUT If you also apply for the Paycheck Protection Loan Program, the $10,000 will be subtracted from the Loan Forgiven Amount, under the Program.
If you apply for both Loans, it is advisable to let your PPP Lender/Banker, know that you have applied for the EIDL Loan. 
To get the Average Monthly Payroll Costs for the PPP Loan, it is advisable to use the Average of the last 12 Months' Payroll Costs. For New Businesses/Organizations, use the January - February 2020 Payroll Costs. 
You need to provide the Lenders, documentation that verifies the Number of Full Time Equivalent Employees on your Payroll Costs, Covered Mortgage Interest Payments, Rent Payments and Covered Utilities for the 8 Weeks Period, once the loan is Granted. 
The Loan Forgiveness will be based on the Sum of the Documented Payroll Costs, Covered Mortgage Interest Payments, Covered Rent Payments and Covered Utilities Documentation Provided. 
Due to the Likely High Subscription, it is anticipated that not more than 25% of the Forgiven Amount may be used for Non-Payroll Costs.
The Loan Eligibility Amount will be calculated, using the Financial Documents, submitted during the Loan Eligibility Determination Process. You will need to affirm that the Financial and Payroll Documents submitted are True, Accurate and Correct. 
     We are aware that these Applications require submitting your Financial Statements and Payroll Documentation to speed up your Loan Determination Process. We are excited to announce that, we are available to help you with furnishing these Documents and making them available to make this Possible.
     Feel Free to Reach out to us and let us know, how we can assist you.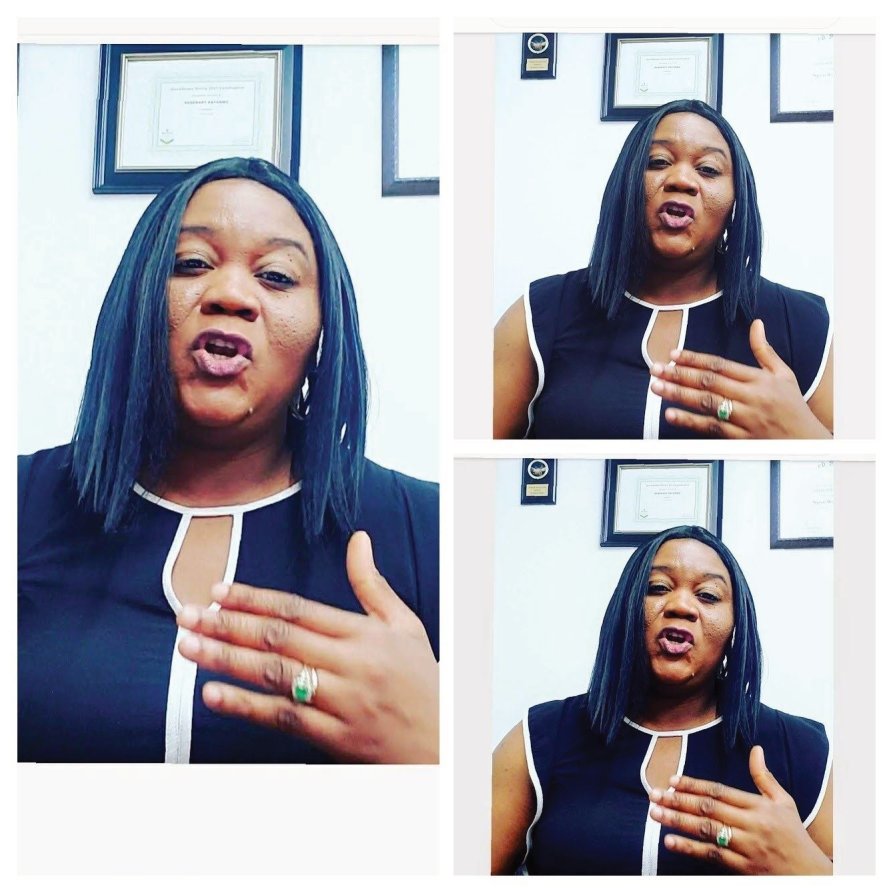 We are aware that these are unprecedented Times and there are a lot of challenges during these Period. We are encouraging you to rise above this Situation and remain confident, that you will come out Stronger, Bigger and Better off. 
   President Trump just signed off a $2 Trillion Relief Bill, which will come in form of Stimulus Checks to offer Assistance to Millions of American Household, affected by the Corona Virus Pandemic. We are aware that most of us have Questions  and we want to enlighten you more about, what in this for us.
   The Following are the Basic Things to know about the Stimulus Checks:
 Your Eligibility for the Stimulus Check is based on your 2019 Tax Returns as well as your Adjusted Gross Income. If you are yet to file your 2019 Taxes, the IRS will use the 2018 Taxes to determine your Eligibility. The IRS will only use your 2018 Tax Returns, if you have not filed your 2019 Tax Returns. 
You must have a Valid Social Security Number to be eligible for this Check. People with  ITIN Numbers and Tax ID Numbers will not be issued Checks.     
The Check Values are based on 3 Plans Income Qualification: 
SINGLE TAX FILERS - The Adjusted Gross Income Qualification is $75,000 or Less. This Category will get a $1,200 Stimulus Check.     
HEAD OF HOUSEHOLD FILERS - The Adjusted Gross Income Qualification is $112,500 or Less. This Category will get a $1,200 Stimulus Check.
MARRIED FILING JOINTLY - The Adjusted Gross Income Qualification is $150,000 or Less. This Category will get a $2,400 Stimulus Check.        
       It is important to note that if the Income Exceeds the threshold, the Amount will be reduced on a Sliding Scale. 
For Each Dependent/Child, that is Under the Age of 17 Years and Below, you will get an Additional $500 Check, for each Child. Please Note, that this is as long, as the Child/Dependent was stated in the Tax Returns, at the time of Filing. 
If a Parent claims the Dependent/Child as a Dependent and this Child/Dependent files their own Taxes, the Parent will not get the Additional $500 Stimulus Check.       
The IRS will send the Payment to the Bank Account Information, that you have on File. 
If you did not indicate a Bank Account  nor used a Direct Deposit Method for your Tax Refunds, the IRS will mail the Check to the Address on File. 
In the Event, that you have moved from the Address on File, you need to File a Form 8822 with the IRS. This is a Change of Address Form to update your Address with the IRS.
The IRS will not withhold your Stimulus Check, if you are owing Taxes, the only clause is, if you are backed up on your Child Support Payment. You may have to call the Agency, in charge to make Payments and settlement, so that you are assured of getting your Full Stimulus Check Payment. 
The Earlier you file your Taxes, the Earlier you are assured of getting your Stimulus Check.      
        We are available to help you with all the Questions, that you may have , regarding the Stimulus Check as well as any other Question on the Stimulus Package. We are also available to assist you virtually. Call us on 202-422-4586 to set up an Appointment.
      It is always our Pleasure to Help you. 

We grow up in life, structured to believe that, after we go through the school system, we graduate to work for Organizations. We often fail to realize that, we can use our knowledge and experience to start up our own Businesses, especially when most companies rarely allow their employees to become Business Owners. As individuals, we need to harness our passion and recreate the relentless entrepreneurial spirit in us, to launch us to where we are meant to be. 
Everyone is born with a gift; each of us has a passion and something that we are all excited about. The idea is to turn this passion into an entrepreneurial opportunity, where you can turn your passion into a money making machine. Everyone has an innate entrepreneurial ability; it's how we harness this ability that determines how we make progress in life. 
The basic reason, why most of us fail to harness our entrepreneurial ability is because we feel safe in our jobs. We have become comfortable with our safe salary increases that will never get us where we need to be.  Do you know that you can use your free time, imagination and your creative skills to deliver value that nobody has ever delivered in the history of Mankind?
You need to step out of the prison imposed on you from the Organization; you work for and create an abundant life for yourself. Abundance only comes when you are moving along your passion. 
Below are some of the Skills needed to develop the entrepreneurial ability in you:
1) The Ability to have ideas.
2) The Ability to execute on the ideas.
3) The Ability to sell the Ideas.
4) The Persistence to keep learning as you fail.
5) The Ability to move onto the next Adventure. 
I always advise recent college graduates entering the exciting world of professional services to consider themselves entrepreneurs on day 1.  You have to identify your passion and the specific area that you want to develop yourself in life; find other People within this field and learn from their expertise. Networking is also very crucial as well as connecting with others. Although they may not realize it now, the professional service industry is one of the few that allow employees to eventually become business owners. Even if they have no intention of becoming a partner or starting their own firm, it is important for young professionals to distinguish themselves by creating a personal brand and an entrepreneurial spirit within their profession. 
Below are some steps to Turning your Passion into Entrepreneurial Opportunities: 
Find Your Niche
Like most entrepreneurs, you need to find your niche - a specific area that you are passionate about. This could be anything from Handmade Jewelry, Accounting, wealth management services, or even insurance sales. Finding the right niche is the first step to building any entrepreneurial endeavor.
After realizing what area of your profession interests you, it is important to find others within it and learn from their expertise. Networking is crucial and connecting with others is a sure fire way to broaden your horizons. At the initial year of my Accounting and Bookkeeping Business, I had a mentor that coached me, taught me the nits and grits of the Business and molded my path in this Business line, and I give credit to him for this direction. I must say, that all that I learnt from him, is what has helped to mold me into what I have become today.
Develop Your Skills and Knowledge
For you to turn your passion into an entrepreneurial opportunity, you need to immerse yourself within everything that pertains to it, attend seminars, talk to future competitors and analyze barriers to entry. If you want to develop your skills you will need to train others, as this will eventually help to develop and strengthen your knowledge and perfect your skills.
Build Your Brand
Personal branding is a must for turning your passion to entrepreneurial opportunities, especially in an age when professional service is becoming a much needed commodity. In order to leverage in your industry, you need to set yourself apart by leveraging your personal brand.
The first step to building a personal brand is considering yourself and your "turned passion" as a product. You need to ask yourself many questions before building your personal brand:  What is your value proposition? Why should people buy your product?  What can you bring to the Table? Who are you trying to target?
Don't Wait For Opportunity: Create It
Once you determine your personal brand, you have to go out and create your opportunity. The biggest stumbling block to launching your own Enterprise is waiting for opportunities instead of creating them. Allowing others to dictate your success in any specific profession is a sure fire way to guarantee disappointment. If you keep sitting and waiting for someone to hand you a promotion or give you that well deserved pay raise at your job; it is akin to doing the same thing over and over again and expecting different results – its insanity.
Summary
In conclusion, to make it ahead in a competitive world of services, we need to distinguish ourselves among our cohorts. Be an entrepreneur at work, Take Control of who you report to, what you do and what you create.  Deliver some value - any value - to somebody, anybody and watch your value compound into a career - Your Desires Entrepreneurial Opportunity. Following the simple steps above can make all the difference and create a huge impact your life. 
So, what are you waiting for? Go ahead and Turn your Passion into a Business and watch your Business Grow.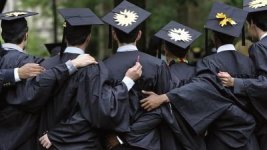 YES, 2017 is just Few Hours away......The Clock is Ticking. We can still chip in One more Challenge to lower Our Tax Bill before the Year Ends. And this is......
 Further Your Education 
Do you know that if you take a Course to advance your Career or build your Business, It can be used as a Tax Deduction? If you are enrolled or taking classes at an eligible educational institution, you might qualify for the Lifetime Learning Credit(LLC).
More so, If you or your Child is already in college or a Trade School, You can get up to $2,500 per student for the Year. So make sure you have paid college expenses before the end of the year to qualify for 2016.

You should be able to claim the credit again next year, if the individual is still a student. In fact, you can claim the credit on up to three students a year, for a total of $7,500 in credits.
Also, If you are done with College and paying Student Loan interest, you can deduct some or all of it, so make sure you are up to date paying off your loans. Either Parents or Students can claim this deduction, depending on the Payments.With this Advice, This is a Great time to enroll in a College or Trade School, so that you can still claim this in subsequent Tax Returns.
Here is wishing you a Happy, Healthy, Prosperous and Tax- Savvy New Year.
The Holidays are here and it's time to ensure that we have some cash tucked somewhere for the Holiday Shopping, Gifts, Christmas Parties, as well as Year-end Savings.
In our last Newsletter, we uncovered the myth of profits, and learnt that, understanding how transactions occur in our business and its effect on our financial statement is key to managing our profits. Please feel free to refer to our last newsletter for the full details. This Month, We will be looking at 5 strategies of turning our Profits into "Cash":
1 ) Cash is King:
Every company experiences an increase or decrease in Cash availability at any given period; the basic key to turning your profit into "Cash" is what you do, when you have made a Great Sale and received Payments from a Business Windfall. This should be the period to have a Savings or Cash reserve Account, whereby you can set aside a certain percentage of this revenue and discipline yourself, not to meddle with the account. This is called effective Cash Management, and it takes a lot of discipline, but if taken seriously, you will achieve great results.
2) Plug your Cash Leaks:
A lot of Business Owners are surprised about the waste, inefficiency and unchecked spending of precious Cash that should have remained in their Bank Account, if they have been managed effectively. As a Business Owner, it's possible to have been a culprit of any of these acts:
How many times have you paid overtime, because of poor scheduling practices or slow work performances?
How many times have you purchased unwanted Goods/Items for your inventory, without taking a stock count of what you have?
How often have you incurred unnecessary Bank Charges, overdraft item payments, late fees and finance charges?
It's time to take a forensic trip down your Profit & Loss Statement and try to justify every expense line item, I assure ,you there will be a 5 % more profit ,just waiting to find its way to your bottom line.
3) Take Ownership of your Business Account:
A lot of Business owners tend to mingle their personal expenses with their Business Account. Once you indulge in this practice, your financial reports are contaminated and become pretty worthless, especially when it comes to decision making. It's better to take ownership of your Business Account and maintain it, as a separate "entity" from your personal account. This will help you manage your cash flow better, and hence you will able to pay yourself appropriately. After all, this is the reward of being a savvy business owner.
4) Avoid taking on too much Debt:
Too much debt sucks the financial life out of a company. In our last Newsletter, we learnt how Principal Loan payments occur on the Balance Sheet and are funded by your profit; Imagine what happens when your company is overburdened with debt, Chances are that you will use your Cash flow to continually offset the debts, and this causes your company to be cash starved.
The only way to eliminate debt is to put yourself and your company on a 
"strict debt reduction diet". 
If possible, Stop adding further debt to your company; otherwise have a strategy on how to pay off the debt, if you MUST take on further debts.
5) Have a Budget:
A Budget is a blue print of an estimation of revenues and expenses for a given period in the future. A Budget gives financial direction. A Budget keeps you on track and helps you to manage your cash flow. Preparing a Budget makes you disciplined and faithful to keeping your profits. This is the best time to prepare a Budget for your Business towards the upcoming year.
As we approach the New Year, Why don't you try out these practices and watch your Cash flow grow. You will be surprised at how a few dollars will add up in your Bank Account.
Do you need help with creating your Budget for the upcoming year? Are you experiencing problems with recognizing your expense line items and don't understand how your Cash flow operates? Why don't you give us a Call, We will be glad to help you out.
Happy Holidays.
  Profitability is a key driver of financial success in business. The goal of every Business owner should be to make profit and improve their business to make it better.
  If you were having a discussion, one year from today, and looking over your financials, Will you be happy with your financial progress? This question should propel you to take action, about what you expect your profit to be for the year.
  Profit is like a car,that must be driven; it does not drive itself; for you to get a projected profit, you have to be on top of your profit expectations. I have listed some questions, which should stimulate you to focus on an expected profit, as the year is coming to an end:
What do you expect your profit (taxable income) to be for this year?
Is this level of profitability above-average for your industry?
What percent of revenues does your profit represent?
Is your expected profit up or down from last year?
How much of your profit will be converted into cash this year?
  As you go through these questions, you're painting a picture of what your financial success should look like, and this will lead you to action, for an end result. Having a picture requires taking action to actualize your projected expectations. These steps below will help you achieve your financial profit picture, feel free to put them into practice and see the transformation, it brings to your business:
  1)  Have a Target Goal: You need to have a financial goal for your business at the beginning of every year. The Goal can be broken into monthly, quarterly and semi-annual financial targets. It is advisable and easier to have a monthly target.
 2) Monitor your Progress: Once you set your financial goals, you will need to monitor your progress, against your target every month. You can only monitor your progress by examining your monthly financial reports (Profit & Loss/ Balance Sheet Reports). If you have not been preparing your report, this should be a good time to start.
3)  Adjust: At the end of every month, you need to review your target goal against your actual results (financial reports), and decide if you need to make changes, in your business, to achieve your targets. The changes can be in form of reducing an expense category to putting a plan in place for faster accounts receivables process.
 This is the secret to creating your financial success for your business. I challenge you to put these into action and watch your business achieve your desired projected profit.
 Do you need help with interpreting your financial reports? Perhaps you are yet to prepare your financial reports for the year, and don't have an idea of your actual profit; Call us NOW for further consultation and Assistance.
 We will be glad to help you.
/