ROSYAN BOOKKEEPING SERVICES
Your affordable Bookkeeping & Consultancy Services.
 We have only Few Days left to the end of Tax Season; Many of Our Clients ask if a Tax Credit is better than a Deduction. Just to enlighten us, A Tax Credit is a Dollar -For-Dollar Reduction of the Taxes you owe; For instance, A $100 Credit means you pay $100 less in Taxes.
  A Deduction reduces the Taxes, you owe by a Percent of every Dollar, you're allowed to deduct. You Calculate the worth of your Deduction by multiplying your marginal (Or Top) Tax Rate by the amount of the deduction. If you're in the 25% Tax Bracket, a $100 Deduction means you will pay $25 less in Taxes (0.25 times $100).
 Need More Clarification on Getting the Best of your Tax Deduction and Credits? Contact Us Today and We will be Glad to help you out.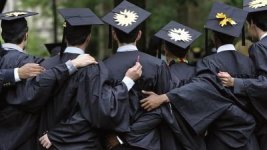 YES, 2017 is just Few Hours away......The Clock is Ticking. We can still chip in One more Challenge to lower Our Tax Bill before the Year Ends. And this is......
 Further Your Education 
Do you know that if you take a Course to advance your Career or build your Business, It can be used as a Tax Deduction? If you are enrolled or taking classes at an eligible educational institution, you might qualify for the Lifetime Learning Credit(LLC).
More so, If you or your Child is already in college or a Trade School, You can get up to $2,500 per student for the Year. So make sure you have paid college expenses before the end of the year to qualify for 2016.

You should be able to claim the credit again next year, if the individual is still a student. In fact, you can claim the credit on up to three students a year, for a total of $7,500 in credits.
Also, If you are done with College and paying Student Loan interest, you can deduct some or all of it, so make sure you are up to date paying off your loans. Either Parents or Students can claim this deduction, depending on the Payments.With this Advice, This is a Great time to enroll in a College or Trade School, so that you can still claim this in subsequent Tax Returns.
Here is wishing you a Happy, Healthy, Prosperous and Tax- Savvy New Year.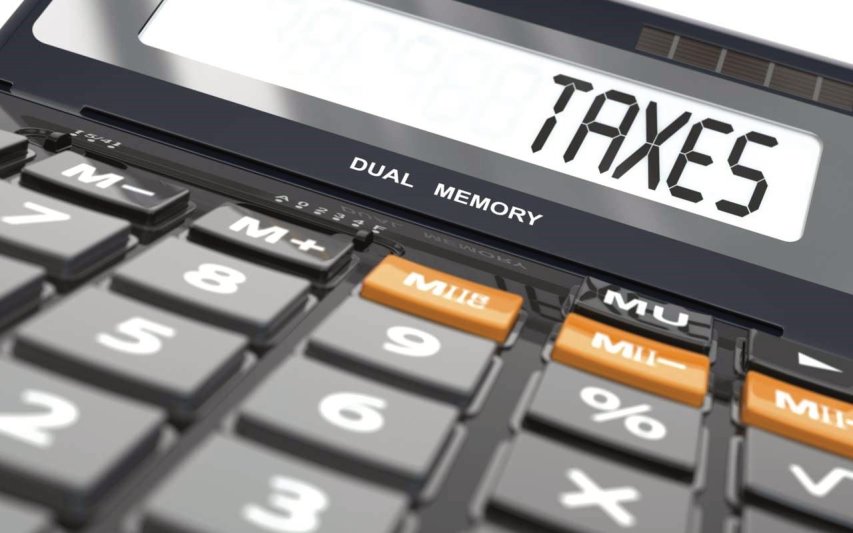 Wow, The Countdown is on; 2 More Days to the New Year 2017, Have you been working on your Challenge? If you're hoping on reducing your Tax Bill for the Tax Season, You still have the opportunity to do so, before it is too late. 
Here We Go: 
Pay Your Mortgage and Local/State Taxes Now 
When you prepay your Mortgage, State, Local and Property Taxes that are due in January at this time, You are reducing your 2016 Federal Income Tax Bill.
These Payments can be deducted as part of your itemized deductions on your 2016 Tax Return and would reduce your Bottom Line Tax Bill.
Try this and you will forever be grateful to us for giving you this Tip.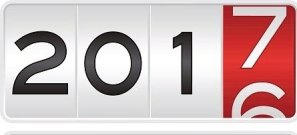 The Year 2016 is fast coming to an end; As we Close out the Year, We would like to thank all our Clients, Customers and Fans for your Business and Referrals. We look forward to your continued patronage in 2017; As the Year comes to a Close, So does the period for Tax Planning. 
For Each Remaining Day of the Year, We would share some Tax-Saving Strategies to consider before the Year 2016 closes Out. 
CLUE 1: Make Charitable Contributions - Charitable Donations are an easy way to get a Tax Deduction; The Most Obvious way to make a Donation is to write a Check to your local Church or Non- Profit Organizations. At the End of the Year, the Organization would give you a record of all the Donations, you have been making for the year and you can use this to make your Claims. Both Ways, you are giving to God ( A worthy cause) as well as lowering your Tax Bill.
According to the IRS, A Donor claiming a deduction of $250 or more is required to obtain and keep a written acknowledgement for a charitable contribution, so be sure to get a donation receipt. It's also a good idea to take a picture of your Contribution, just as a Back-up.
Also , making a Donation with your credit card this month means you don't have to pay it off until January- and you still get the deduction.  BeSure to check out our website each day till the End of 2016 for more updates on how to lower your Tax Bill. #loweryourTaxBill
 Every Year, Business Owners across the Nation sit down with their Tax Accountants to come up with as many Legal Tax Deductions as possible. As a Business Owner, knowing which Business Tax Deductions that you qualify for can help:
Reduce Your Income Tax Liability.
Enhance the efficiency of your Business Operation.
Improve your Overall Financial Well Being
Prevent Overstating your Income/Profit.
Eliminate you from being a Target of an IRS Audit.                                                                                                                                    
 It is unfortunate that many Business Tax Deductions are misunderstood and underutilized. Some Business Owners make the mistake of claiming the wrong deductions or claiming the wrong amounts. Most Business Owners overlook the most important Deductions that can help reduce their Tax Liability. As you file your Taxes this Year, We have compiled the Top 10 Overlooked Tax Deductions that most Business Owners ignore during Tax Period. Our Aim us to help you remember to claim these deductions as you file your Taxes.
1.     Software: A Software Deduction is more than the traditional idea of Software in a Box or Download. If you use any Cloud Based Tools such as Online Accounting Software or Other Productivity Tools, your Subscription Fees are deductible as well as these Software- as- a- service (SaaS) options. 
2.     Education: Did you spend money to attend a Trade Show, Industry Seminar, Training or Conference relating to your Business or Career in the Past Year? Did you Buy Books, CDs or Online Tutorials related to your Business? These Tools help you get smarter at running your Business and are all Tax Deductible. 
3.     Licensing & Regulatory Fees:  Do you know that the Regulatory and License Fees that you pay each year to keep your Business Operating and in Good Standing are Tax Deductible? 
4.     Bad Debts: When a Client owes you money and they are not paying their Bills, It is possible to deduct the Uncollectible Bad Debt from your Taxable Income. 
5.     Student Loan Interest: Student Loan Interest is a Tax Deduction that is commonly missed. If you have Student Loan Debt and you are still paying for it- Either for yourself or for your Children, you have to ensure that the Loan Interest is deducted for Tax Purposes .Note: The Person who gets to deduct the Loan Interest is the person who is legally obligated to pay back the Loan. This means that if the Loan is under your Name, you can take the Tax Deduction; If the Loan is under your Adult Child's Name, then your Child will be the one to claim the deduction on their Tax Return. 
6.     Medical Costs: These include Health Insurance Premiums, Dental Care, Glasses, Counselling, Therapy and Miles driven to Medical Appointments. Weight- Loss Programs are also deductible if undertaken as treatment for a Disease diagnosed by a Physician.
7.     Retirement Plan Expenses: Whether you are a Solo Entrepreneur or Business Owner with many Employees, Any Contribution (up to a certain limit each year) made to a Qualified Tax-advantaged Retirement Plans such as SEP IRA, SIMPLE IRA, 401(K) or Other Retirement Accounts are Deductible. It is important to note that some People with IRAs miss the opportunity to contribute to their Plan and don't realize that it's a deduction that does not need to be funded by December 31st of the Tax Year. Tax Payers have until April 14th of every following Year to fund their IRAs. 
8.     Depreciation: Depreciation can mean large Tax Savings for most Business Owners and is usually complex enough to intimidate or confuse many Business Owners. Certain Fixed   Assets Purchases that you buy for your Business cannot have the entire cost deducted in the same year that you purchase it, instead you need to spread the cost across a few Tax Years and deduct part of it each year. 
9.     Business Transportation (Vehicle Mileage & Maintenance) : Using your Personal  Vehicle or Business Owned Vehicle for Business Related Travel allows you to deduct the  Value of Depreciation on the Vehicle's Value by deducting your mileage with the IRS   standard mileage rate per mile of Business Travel, or ( If the Number is  Greater) by  deducting the Total Value of Gas and Maintenance on the Vehicle. 
10.  Charitable Contributions & Non-Cash Charitable Donations: The IRS likes to encourage and reward People who donate and volunteer for charitable causes. Any Money that you give to a Tax- Exempt Charitable Organization can be deducted from your Taxable Income. You can also deduct certain out - of - pocket expenses incurred while volunteering for a charitable organization. Deducting a Cash Contribution to a Charity is easy, but too often People don't accurately value Non- Cash Contributions such as Clothes. You will have to determine the fair market value.  

 It is important to take note of these overlooked Tax Deductions and remember to list them during your Tax Filing. It has been reported that Most Business Owners give lots of extra money to the IRS due to lack of record keeping of these overlooked Deductions. This is why it is compulsory to keep accurate record of all your Expenses during the Year and have them categorized properly, so that you can reduce your Tax Liability to the minimum.

 We know that the Tax Filing Season is not fun and will like to take the stress off you, so that you can concentrate on  building your Business, If you have not been keeping accurate records of your Income and Expenses, We are available to help you. Please Free to give us a Call on 202.422.4586. You will be glad you did.

To your Business Success,

Rosemary Anyanwu, CFE.
Certified QuickBooks ProAdvisor, Professional Bookkeeper & Accountant.
Rosyan Bookkeeping Services.




  January 19 2016 will mark the beginning of the 2016 Filing Season. The Internal Revenue Service (IRS) announced that Tax Return filing for the year will begin one day earlier than the previous one.
  The IRS will begin accepting individual electronic returns from this day. They will also begin processing paper tax returns at the same time. There is no advantage to people filing tax returns on paper now instead of using the e- file method.
  The Tax Day also witnessed slight changes as Washington, DC celebrates Emancipation Day on April 15 instead of the usual April 16th, which is a Saturday. Hence,The filing deadline to submit 2015 tax returns will be Monday, April 18, 2016. Please Note that this Date coincides with Patriot's Day so Massachusetts and Maine will observe their Tax Day on Tuesday, April 19, 2016.
  All in all, this Tax Season starts early and ends with a Delay. With this, Tax Payers have more than the regular time period to file their returns. But NOTE that filing the Returns within the IRS time frame can be a smart and effective way to stay safe. The IRS urges all tax payers to make sure that they have all their year-end statements in hand before filing, including Forms W-2 from their employers, Forms 1099 from Banks and Other Payers and form 1095-A from the Marketplace for those claiming the premium tax credit.
  One Aspect that Tax Professionals should take care is the tax software that they use for Tax filing and submitting forms to the IRS. It is better not to choose your tax filing software only on the basis of filing dates that they provide. 
  Below are some tips to consider as you file your Tax Returns:
Ensure that all your Income Statements - W-2, 1099, 1098 and 1095-A are all collected, reviewed and organized.
Collect all your Receipts and Sort them all out, as this will help you get your maximum deductions during your Tax filing.
Coordinate and organize all your Deductions.
Business Owners need to organize and review their financial reports for the previous year to ensure that all Business Expenses are accounted for and recorded, so that they can claim all the necessary deductions.
Please note that picking up software that serves your tax needs better should make a smart choice.  
You have to think of the various requirements, that your return filing will depend upon such as the number of Transactions, Business Size and States in consideration, then analyze the choices available to meet those requirements and pick the most suitable one.
Get a Trusted Tax Professional that can provide helpful information about advice and the ever- changing tax code.
Remember that Choosing E-File and Direct Deposit for Refunds remains the fastest and safest way to file an accurate income tax return and receive a Refund.
      If you need Assistance with organizing your Documents and Accounting Records, as well as getting them ready for Tax Purposes, Feel free to call us on 202.422.4586. 
    Let the Tax Season Begin....................................
Merry Christmas and A Prosperous New Year 2016 to all our Current and Prospective Clients. We want our Clients and Fans to know that we appreciate them and continually look forward to a great working relationship. The Year is almost coming to an end and It's a Busy Season for everyone. As you make your Holiday Plans, Remember to close your Books and Accounting Records for the Year 2015.
We have listed some Tips to help you close the year properly, so that you can make great plans for the upcoming year:


Evaluate Your Accounting System: This is the time to start searching for a good Accounting System for the Year 2016. If you are the technology savvy person, who prefers High-tech financial management tools like Digital Vaults, Smartphone Apps, QuickBooks or Peach Tree, you will need to evaluate your system to confirm if it has worked for you. If you are the Old School of thought that prefers the Shoe Box, Envelopes and Spreadsheet System, you also need to evaluate this to see how it has improved your Accounting System. If you cannot truly attest to the effectiveness of the Accounting System that you are using presently, This is the best time to consider switching to a more effective Accounting System.
Review Your Sub Contractor Data: Every Organization needs to confirm if they have paid anyone for services more than $600 during any given year; If you have, You are required to send a Form 1099 to the recipient by January 31st of every year. You have to ensure that the Subcontractor completed the information on the Form W-9 issued, at the inception of the Contract. Your Bookkeeper needs to update the 1099 Detail Reports and reconcile the amount paid during the year with the amount in the Books.
Reconcile your Expense Account Data: This is the best time to ensure that you look at your expense data and accept all reimbursement checks prior to December 31st. This will ensure that your Company will receive Tax Deductions for all the Business Expenses being claimed. You also need to ensure that you have all your Receipts Handy and properly filed.
Evaluate your Financial Standing: This is the best time to review your Profit & Loss Statements, Balance Sheets and general Ledger to ensure Accuracy and to make sure that all transactions have been recorded, so that you can get your Tax Deductions. Examples of Transactions to watch out for are as follows:
          1) Ensure that the Bank and Credit Card Accounts have been reconciled.
          2) Ensure that the Loan Interest has been separated from the Principal Amount and is accurately entered into your Books.
          3) Check for the Accuracy of Accounts Receivable and Accounts Payable.
          4) Write Off Bad Debts for Customers who are Noncollectable.



Make a Charitable Giving Budget Calendar: Charitable Gifts are some of the easiest Expenses to overlook, when it comes to itemizing Deductions. During the Year End, Gifts and Donations to Thrift Stores are easily forgotten. You can use this Holiday Season to make your Donations to your Chosen Organizations, so that you are sure of claiming them for the Upcoming Tax Season.
Review Your Personal Expenses: If your Business entity is a Sole Proprietorship or Partnership, then it's time to ensure that your Personal Expense is not co-mingled with your Business Expenses. You will have to get your Receipts and Cancelled Checks and record these expenses to your Company's Books. Many Tax Payers have ended up paying extra taxes needlessly because they overlooked Business Expenses paid from Personal Funds. 
 Re-evaluate your Retirement Plan: This is the time to find out if you are putting away enough money for your Retirement. Maxing out a SEP Plan or taking advantage of an Employer match can be your best option. The IRS limits on Tax deductible IRA Contributions can change just as the benefits an Employer provides changes. You have to find out if you are putting away enough to offset your Tax Burden.
Prepare an Income Projection: Most Organizations prepare income projections to gauge their income and expenses during the mid-year and year end; It's actually advisable to take stock every Quarter, Half Year and Year End. The Projection looks at your Cash Flow, Estimated Taxes for the Self - Employed, Stock Options, Bonuses and other things impacting your Income. This is necessary especially if your Profit increased substantially during the year, your Bookkeeper/Accountant will help you prepare and analyze your Books to see where you need to reduce your taxable income by implementing some last minute strategies. 
 Take your Bookkeeper to Lunch: Everyone knows that all Bookkeepers and Accountants are always busy starting from the Month of January through April of every year; We all have these Last - minute Questions, which we all need answers to at the last minute. Now is the Time to get them answered. Try to set up an appointment with your Bookkeeper/ Accountant, to find out what you can do better next year to help reduce your Tax Burdens. If putting together your information was challenging for your Bookkeeper/Accountant, Try to make the meeting over a meal or another token of appreciation. Otherwise if you have a less- than - ideal experience with your current Bookkeeper/Accountant, This is an ideal time to shop around for one that is a better fit. 
   Another Tax Season is about to start; Filing your Taxes will probably never be fun, but being proactive when you are not under a Deadline can help ease some of the burden and save you time and frustration when April Comes around. If you need help with getting your Books ready for Taxes, We are available to help you. Please Free to give us a Call on 202.422.4586. You will be glad you did.
/