ROSYAN BOOKKEEPING SERVICES
Your affordable Bookkeeping & Consultancy Services.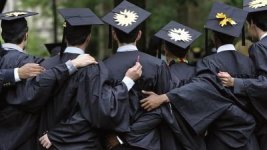 YES, 2017 is just Few Hours away......The Clock is Ticking. We can still chip in One more Challenge to lower Our Tax Bill before the Year Ends. And this is......
 Further Your Education 
Do you know that if you take a Course to advance your Career or build your Business, It can be used as a Tax Deduction? If you are enrolled or taking classes at an eligible educational institution, you might qualify for the Lifetime Learning Credit(LLC).
More so, If you or your Child is already in college or a Trade School, You can get up to $2,500 per student for the Year. So make sure you have paid college expenses before the end of the year to qualify for 2016.

You should be able to claim the credit again next year, if the individual is still a student. In fact, you can claim the credit on up to three students a year, for a total of $7,500 in credits.
Also, If you are done with College and paying Student Loan interest, you can deduct some or all of it, so make sure you are up to date paying off your loans. Either Parents or Students can claim this deduction, depending on the Payments.With this Advice, This is a Great time to enroll in a College or Trade School, so that you can still claim this in subsequent Tax Returns.
Here is wishing you a Happy, Healthy, Prosperous and Tax- Savvy New Year.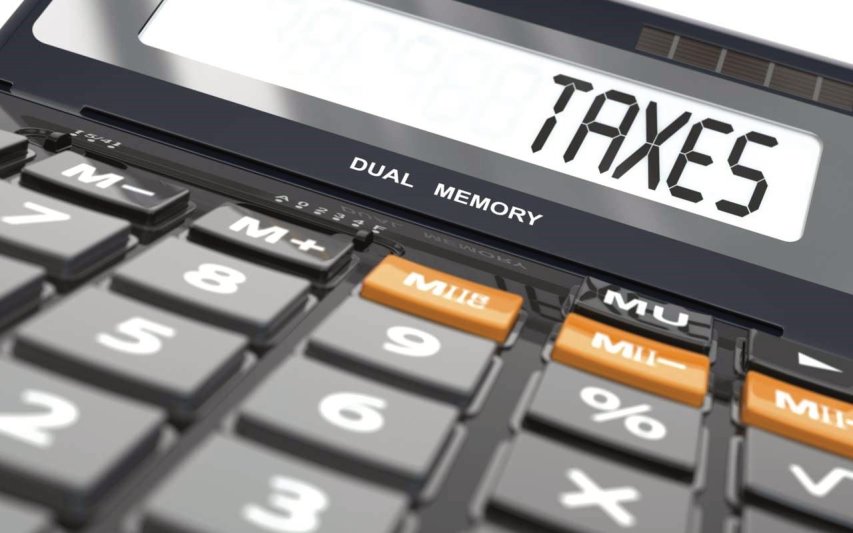 Wow, The Countdown is on; 2 More Days to the New Year 2017, Have you been working on your Challenge? If you're hoping on reducing your Tax Bill for the Tax Season, You still have the opportunity to do so, before it is too late. 
Here We Go: 
Pay Your Mortgage and Local/State Taxes Now 
When you prepay your Mortgage, State, Local and Property Taxes that are due in January at this time, You are reducing your 2016 Federal Income Tax Bill.
These Payments can be deducted as part of your itemized deductions on your 2016 Tax Return and would reduce your Bottom Line Tax Bill.
Try this and you will forever be grateful to us for giving you this Tip.
Are you taking up the Challenge towards reducing your Tax Bill for Next Year Taxes? We're now on Day 2 Challenge towards helping you achieve this Goal .Be Sure to implement and Keep Checking back for more information.
CLUE 2: Accelerate your Deductions:
If you plan to itemize your deductions, you are better off accelerating your deductible expenditures into this Year to produce a higher write-off. You will pay less in Taxes, if you have more deductions.
Ways of accelerating your Deductions are:
* Donations to Charitable Organizations (We mentioned this in our earlier post).
* Replacing Old Business Equipment.
* Prepaying State Income Taxes.
* Pay Next Year's Fees and Subscriptions in the Current Year.
* Pay Outstanding Medical Bills.
* Pay your Real Estate Property Taxes.
* If you own your Home, Make an Extra Mortgage Payment at the end of the Year, so that you can get an additional Tax Deduction for the Interest Paid.
This is the Right Time to do all these, If you want a Reduced Tax Bill in 2017.
If you're a Business Owner, Be sure to Draw a Big Red Circle around the date January 31, 2017, on your Calendar; This is the new Due Date for filing Forms W-2 with the Tax Authorities.
In an effort to combat Fraud, The Protecting Americans from Tax Hikes (PATH) Act of 2015 was passed by Congress and signed last December. 
With this New Act, Employers and Small Businesses have January 31st Filing Deadline to submit Forms W-2 and W-3 to the Social Security Administration (Whether you file using Paper Forms or electronically). This New Date also applies to certain Forms 1099-MISC reporting Non-Employee Compensation such as Payments to Independent Contractors.
Note: The January 31st Deadline for Employers to furnish Copies of Tax Forms to Employees remains Unchanged
.   
The New Law changes the Rules for extending time to file Forms W-2. Moving Forward, Only One 30 -Day Extension to file a W-2 is available and this extension is NOT AUTOMATIC.
If you, as an Employer need an extension, you must file
Form 8809,
 Application for Extension of Time to File Information Returns (Downloads as a PDF). This Form should be completed as soon as you know that an Extension is necessary, BUT NO Later than January 31.  
Due to the PATH Act Change, the New Law requires the IRS to delay Refunds for any return claiming either the Earned Income Tax Credit (EITC) or the Additional Child Tax Credit (ACTC) until February 15.  By Law, the IRS must hold the entire Refund, Not just the Portion related to the EITC or ACTC. The New Deadline, which has long been on the wish list for the IRS will make it easier to verify the legitimacy of Tax Returns and properly issue Refunds to Tax Payers.   
Many States have adopted this Federal Change for the New Deadline of January 31. The Only States 
NOT
 affected are Arizona, Arkansas, Kansas, Maine, Massachusetts, Michigan, Minnesota, Missouri, Montana, New Jersey, New Mexico, Oklahoma and West Virginia.  
WHAT ABOUT 1099-MISC?
The New January 31st Deadline also applies to Forms 1099-MISC Reporting Non- Employee Compensation such as Payments to Independent Contractors. 
If you are filing Form 1099-MISC and Reporting Amounts in Box 7: Nonemployee Compensation, then you will need to meet the New Filing Deadline of January 31st. 
Note: You must also furnish Copy B and Any Other Applicable Copies of Information Returns to your Contractors by January 31st.  
IMPACT ON EMPLOYERS:
It is important that Employers become adequately prepared to complete the Year End Tasks. This Means:
* Verifying Accuracy of Employee Information.
* Reporting/Submitting Any Year- End Adjustments as soon as possible.
* Reviewing Year- End Totals for any Discrepancies.  
PENALTIES
There are Penalties for Failure to File these Returns or Furnish Correct Statements and these Penalties are not Palatable.
The Penalties range from: 
$50/Return -   If Not More than 30 Days from New Date.
$100/Return - If After 31 Days Late - 6 Months.
$260/Return - If After 6 Months - Not Filing At All. 
 
However, If you need to make Corrections after sending your File to the Social Security Administration, you can do so by filing Form W-2C, Corrected Wage and Tax Statement. 
 
Finally, The IRS urges Tax Payers to still plan to file their returns as they normally would do, but prepare to exercise some patience. With these changes, you're bound to see some delays. The Refund Delay is an added way to help the IRS combat Tax Fraud by beefing up it's effort to authenticate Tax Payer Filings.
 
To keep disruptions to a minimum, the IRS wants us to get the word out about these Changes NOW. As Tax Season approaches, the IRS wants to be sure Employers, especially Smaller Businesses, are aware of these New Deadlines. 
 
At Rosyan Bookkeeping Services, We are committed to helping you with your W-2s,
W-3s and 1099 Filings, as well as furnishing you with helpful information regarding your Tax Filings. 
 
Call Us on 202.422.4586 and We would Gladly Assist You. 
/