ROSYAN BOOKKEEPING SERVICES
Your affordable Bookkeeping & Consultancy Services.
All you Need to Know about the Paycheck Protection Program (PPP) and Economic Injury Disaster Loan  (EIDL).
The Trump administration announced a $349 Billion Relief Package for small businesses that are being impacted by the effects of the coronavirus. Many are having to close their doors to prevent the spread of the virus. This situation, in turn, has led to companies having to reduce the hours of workers or even let them go altogether. 
The Relief Package Program is a Part of the Coronavirus Aid Relief and Economic Security (CARES) offered in Government - backed Forgivable Loans to help Small Businesses continue paying payroll costs and certain operating expenses.
If you're a Business Owner, these are Two (2) Main Options, that are available for Small Businesses and Non- Profits to obtain financial support during the coronavirus outbreak. They are:
        CARES Paycheck Protection Program (PPP) 
                                 And 
      Economic Injury Disaster Loan Program (EIDL)   
  Paycheck Protection Program (PPP) Loan:
  The Paycheck Protection Program (PPP) Loan is dedicated to guarantee Businesses, the loans they need to cover 8 Weeks of Payroll Expenses, along with some Utility and Rent Costs, as well as Payments of Interest on any Mortgage Obligation. Businesses will have to maintain Payroll fully for the Next 3 Months. It is important to note that the Loans can be fully forgiven, if the Businesses keep employees on Payroll or re-hire them by June 30th. 
         Important Facts about PPP:
To Apply for this Loan, Businesses can request 2.5 times their Average Monthly Payroll Costs. The Average Costs is based on the Total Payroll Costs for the Year 2019. 
 Organizations can apply for the Paycheck Protection Program (PPP) by calling their Banks and Other Lenders directly after completing the Form/Link below on the SBA Website:
 The Paycheck Protection Program (PPP) Loan is forgivable, depending on whether Businesses lay off workers and how they use the Money. 
 Repayment of Loans are deferred for 6 Months, with an Interest Rate of 0.50 % Fixed Rate and the Maximum Repayment Term is 2 Years.     
    Economic Injury Disaster Loan Program ( EIDL):
   This Loan is to provide Economic Relief for Businesses experiencing a Temporary Revenue Loss due to COVID-19. This Loan will guarantee a Bushiness/Non-Profit Organization, a Grant of $10,000  which is considered as " Advance", that you don't have to pay back. It funds low- interest Loans, that your Business can use to cover operating expenses, which you will need to repay back. 
        Important Facts about EIDL:
The Loan Request Amount will be based on the Amount of             " economic injury" that you have sustained, because of the COVID-19 Pandemic. 
The EIDL Loan can be used for a Broader Array of Costs, including Rent and Mortgage Payments, Salaries, Workers' Paid Leave and the Business' Operational Needs.
Organizations can apply for the Economic Injury Disaster Loan Program and Advance(EIDL) directly through the SBA Website Link below: 
Once you submit your Application for the Loan, you can indicate that you are interested in the emergency Grant at the same time. Businesses who request for this Grant Advance, when approved will not need to pay it back, but the rest of the Disaster Assistance Loan will need to have to be repaid.
Repayment of Loans are deferred for 6 Months, with an Interest Rate of 3.75% Rate for Small Businesses and 2.75% Rate for Non-Profits. The Maximum Repayment Term is 30 Years.        
        Additional Information: 
No Collaterals or Personal Guarantees is Needed for the Application for each of these Loans. However, if the Proceeds are used for fraudulent purposes, the United States Government will pursue criminal charges against the Business/Organization Owner. 
One can apply for Both Loans, if you need to, but you cannot use both Sources of Funds for the Same Purposes. 
The $10,000 grant is a Loan Advance and does not need to be paid back, BUT If you also apply for the Paycheck Protection Loan Program, the $10,000 will be subtracted from the Loan Forgiven Amount, under the Program.
If you apply for both Loans, it is advisable to let your PPP Lender/Banker, know that you have applied for the EIDL Loan. 
To get the Average Monthly Payroll Costs for the PPP Loan, it is advisable to use the Average of the last 12 Months' Payroll Costs. For New Businesses/Organizations, use the January - February 2020 Payroll Costs. 
You need to provide the Lenders, documentation that verifies the Number of Full Time Equivalent Employees on your Payroll Costs, Covered Mortgage Interest Payments, Rent Payments and Covered Utilities for the 8 Weeks Period, once the loan is Granted. 
The Loan Forgiveness will be based on the Sum of the Documented Payroll Costs, Covered Mortgage Interest Payments, Covered Rent Payments and Covered Utilities Documentation Provided. 
Due to the Likely High Subscription, it is anticipated that not more than 25% of the Forgiven Amount may be used for Non-Payroll Costs.
The Loan Eligibility Amount will be calculated, using the Financial Documents, submitted during the Loan Eligibility Determination Process. You will need to affirm that the Financial and Payroll Documents submitted are True, Accurate and Correct. 
     We are aware that these Applications require submitting your Financial Statements and Payroll Documentation to speed up your Loan Determination Process. We are excited to announce that, we are available to help you with furnishing these Documents and making them available to make this Possible.
     Feel Free to Reach out to us and let us know, how we can assist you.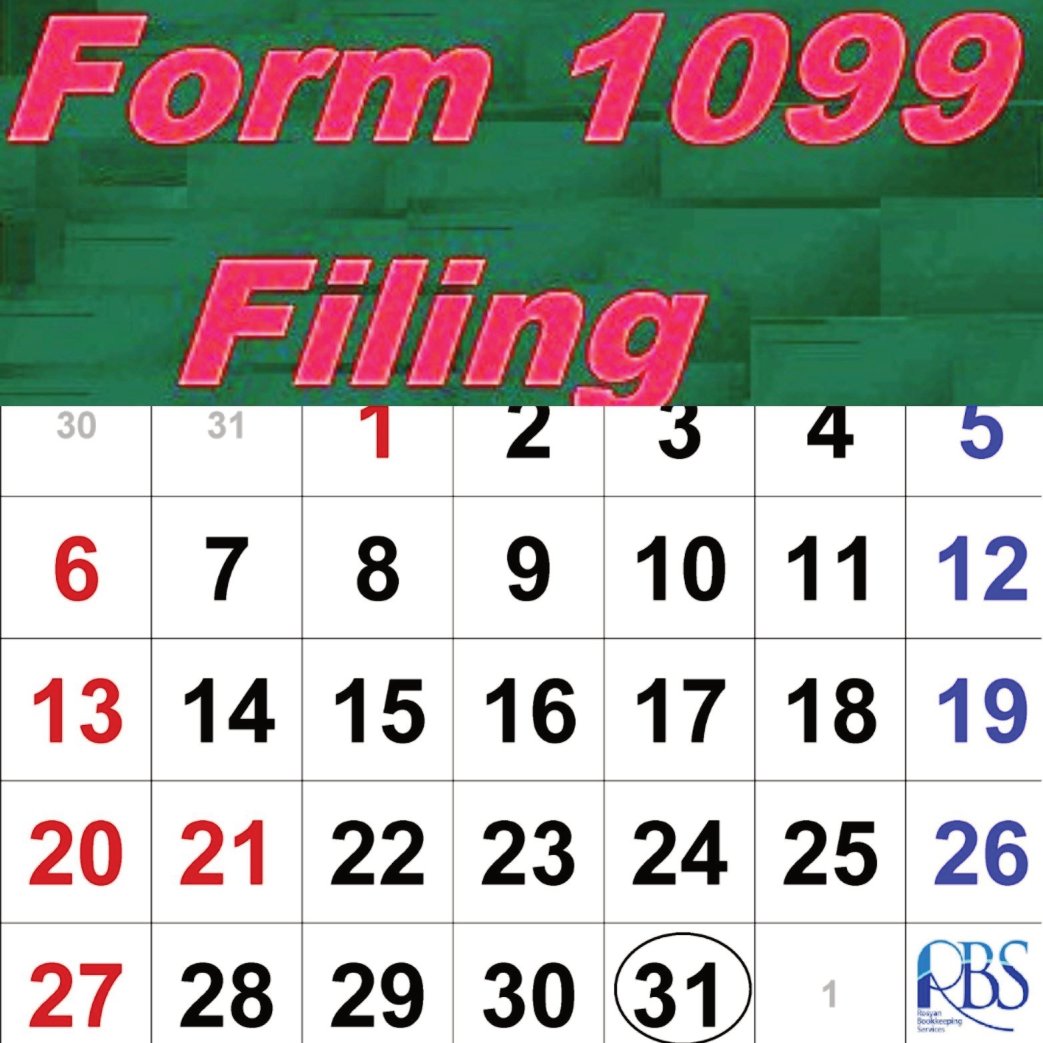 W-2 AND FORM 1099 FILING DEADLINE IS JANUARY 31ST 2019; Employers & Business Owners Take Note. 
Happy New Year. This is to remind All Business Owners/ Employers that the Deadline for filing W-2 and Form 1099 Tax Report with the IRS is January 31st, 2019. This means that you need to ensure that your Employees and 1099 Contractors receive and review their W-2 and 1099s before January 31st, 2019.
It is important to remember that this Act is from The Protecting Americans from Tax Hikes (PATH) Act of 2015 that was passed by Congress in 2015 and became effective since 2016. We had published a Detailed Article on this - 
https://www.linkedin.com/…/new-w-2-deadline-2017-business-…/
By this New Act, Employers and Small Businesses have January 31st Filing Deadline to submit Forms W-2 and W-3 to the Social Security Administration (Whether you file using Paper Forms or electronically). This New Date also applies to certain Forms 1099-MISC reporting Non-Employee Compensation such as Payments to Independent Contractors. As a Result of this, the filing deadline for filing W-2s and 1099 forms (including Form 1099-MISC) is Every January 31st. 
Note to Employers: It is important that Employers become adequately prepared to complete the Year-End Tasks. This means: 
• Ensuring that All Independent Contractors fill out a Correct and Updated Form W-9.
• Verifying Accuracy of Employee Information.
• Reporting/Submitting Any Year-End Adjustments as soon as possible.
• Reviewing Year-End Totals for any Discrepancies. There are penalties for Failure to file these Returns or Furnish Correct Statements and these Penalties are not palatable. 

The Penalty amounts are reflected below:
• $50/Return –   If you file after 30 Days of the Due Date.
• $100/Return – If you file more than 30 days after the Due Date.
• $260/Return – If you do not file corrections or Do not file Required Forms. 
 At Rosyan Bookkeeping Services, We are committed to helping you with your W-2s, W-3s and 1099 Filings, as well as furnishing you with helpful information regarding your Tax Filings.

Feel Free to Call and Let us know how we can help you.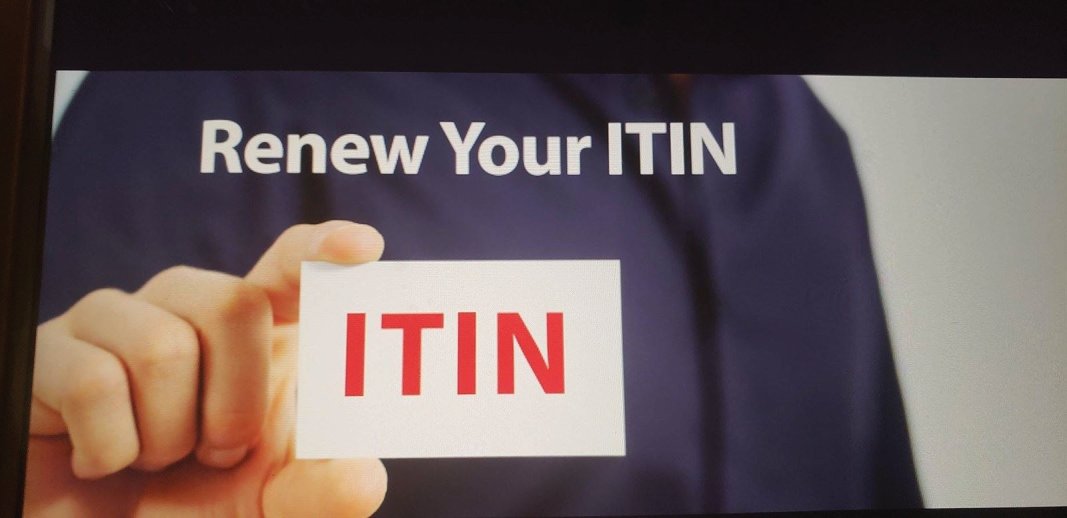 More than 2 Million Individual Tax Payer Identification Numbers( ITINs) are set to expire at the end of 2018.

* Tax Payers whose ITIN is expiring and needs to file a Tax Return in 2019 must submit a Renewal Application.

* ITINs that are affected are the ones with the middle digits 73,74,75, 76, 77, 81 or 82. ( For Example: 9NN-73-NNNN) needs to be renewed even if the Tax Payer has used it in the last 3 Years. 

*ITINS with middle digits of 70,71,72,78,79 or 80 have previously expired. Tax Payers with these ITINs can still renew at anytime.

* Acting Now to renew ITIN Numbers will help Taxpayers avoid delays, that could affect their Tax Filing and Refunds in 2019.

* As a Reminder, the IRS no longer accepts passports that do not have a Date of Entry into the US as a Stand Alone Identification Document for dependents from a country other than Canada, Mexico or dependents of US Military Personnel Overseas.

* The Dependents passports must have a Date of Entry Stamp, otherwise Additional Documents to prove US Residency will be required.

Read on and Be Enlightened. Feel Free to Share.
/